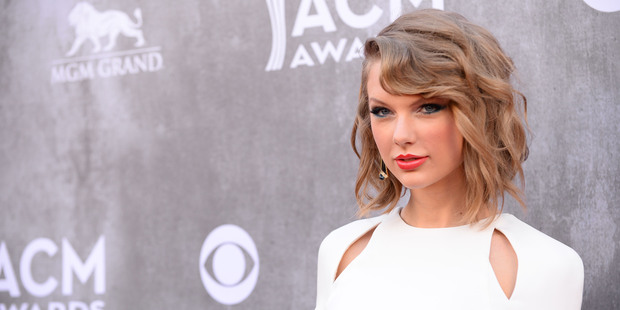 Singer Taylor Swift has been slapped with a trademark infringement lawsuit by bosses at a California apparel company.
Executives at Lucky 13 have accused the singer of using the company's federally registered logos to promote her own clothing line.
In a suit filed in California, Lucky 13 bosses claim they have contacted the Love Story songwriter's camp several times to try to resolve the issue but all efforts have proven unsuccessful.
Owner Robert Kloetzly is now asking for Swift's merchandising site to be shut down and for all the profits made or the damages to his company - whichever is greater.
Swift has often talked about the significance of the number 13, telling MTV.com in 2009, "I paint (it) on my hand before every show because 13 is my lucky number- for a lot of reasons. It's really weird.
"I was born on the 13th. I turned 13 on Friday the 13th. My first album went gold in 13 weeks. My first (number one) song had a 13-second intro.
"Every time I've won an award I've been seated in either the 13th seat, the 13th row, the 13th section or row M, which is the 13th letter (of the alphabet). Basically, whenever a 13 comes up in my life, it's a good thing."
- WENN