It's said that the good old days weren't that great. But if you're talking about the year 1984, writes Greg Dixon, then the good old days were actually rather good indeed.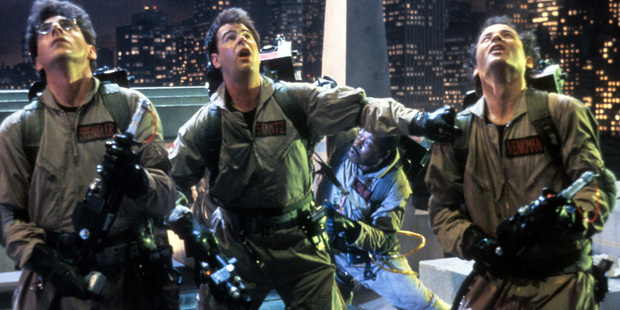 As it turned out, George Orwell couldn't have been more wrong. In his dystopian novel, 1984, the year 1984 is a very bad year indeed, a total horror show, an absolute stinker.
For those of you who haven't read 1984 - and I do find it hard to imagine what life might be like if you haven't - Orwell, writing in 1948, imagines the world of 1984 as one of permanent war, where the State watches everyone, all thought is controlled and, if the movie adaptation was any measure, the clothes and haircuts are really awful. It's a bit of a depressing portrait of the future - "if you want a picture of the future," O'Brien tells Winston, "imagine a boot stamping on a human face - forever" - but thankfully it bore absolutely no relationship to the real year.
If you were on the right side of the Iron Curtain, the real year 1984 didn't see the triumph of Big Brother, Ingsoc and doublethink. Instead - and this wasn't only in my little corner of Oceania - it was the best of years.
That might just be 30 years of hindsight talking. Or it might indicate my mid-life crisis is in no danger of abating. And I'm sure Proust was right in saying that remembrance of things past is not necessarily the remembrance of things as they were. But there it is: 1984 was a very good year, for me, for New Zealand, and most especially for pop culture.
At its beginning, however, things weren't looking at all good. I was starting my final year at Palmerston North Boys' High and I was a nervous, skinny and uncertain seventh former living in a country that wasn't in much better shape.
We were in the ninth year of being governed by a bully. Robert Muldoon, the most divisive prime minister this country had ever (has ever) seen, had mismanaged the economy so brutally that wages and prices had been frozen since 1982 and mortgage interest rates had climbed to around 17 per cent (and would hit 19 per cent a couple years later). He had borrowed the country into crisis, let our dollar go astronomical.
However, despite being unable to fix the big things, he and his Cabinet made time to sweat the small stuff, like deciding how many fridges or cars could be imported in any given year.
The country was in a fine old mess. As a society we were poor, dispirited and divided, not least because Muldoon had refused to stop the Springbok tour in 1981.
Whenever I want to evoke a sense of what Piggy Muldoon's New Zealand looked and felt like, I rewatch Goodbye Pork Pie (released the same year as the Springbok tour) and Sleeping Dogs (1977). The latter envisages the country as a police state, which was how, by 1984, New Zealand felt to many people. However, it's the madcap Pork Pie, ostensibly a comedy road trip movie, which most evokes those times for me.
The film's bleak, almost manic rebellion against authority, its dank, claustrophic atmosphere, the cheerless, rundown towns and the gloomy, ominous bush through which action passes are like a grim postcard from Muldoon-land.
Then suddenly everything changed. By the end of the 1984 - with, of course, the rather big exceptions of the Muldoon-created currency and constitutional crises and the Queen St riot in December - things were looking up: the witty, brilliant, flawed David Lange had led the Labour Party to victory in a snap election called by a drunken, sarcastic Muldoon; nuclear-powered and armed ships had been banned from our waters following Labour's win; our athletes had won a record eight golds at the summer Olympics in Los Angeles; the Patea Maori Club's Poi E had gone to number one; the Te Maori exhibition had opened in New York with much fanfare; the Black Caps won a test series against England for the first time;
Keri Hulme published The Bone People (it would go on to win the Booker the following year); Susan Devoy won the first of her eight British Open squash titles and the last tolls were collected on Auckland's harbour bridge.
For many of us (even for young fellas like me) there was, I think, optimism that things might get better when for so long, there'd been something like despair that the country was in terminal decline politically, economically and at heart.
Meanwhile by the end of 1984 I'd finished school, was preparing for university, had voted for the first time and had moved to Auckland. But, most importantly, I had seen the movie of the year (Ghostbusters) and bought one of my favourite records of all time, The Smiths' first album (self-titled), also out that year.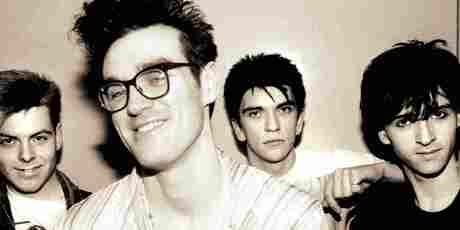 And it is this - the year's pop cultural output - that makes 1984 such a cracker.
The received wisdom about the 1980s is that they were some sort of cultural desert, a decade of bad taste, bad hair, bad drugs, bad clothes and bad music with a cast of rich yuppies carrying brick-sized cellphones and crashing Merc convertibles after downing too much Bolly.
Possibly there's some truth to that. But as Tracey Thorn (she was one half of 80s duo Everything But The Girl) writes in her terrific, funny, evocative memoir, Bedsit Disco Queen, published last year, that view of the 1980s isn't one she recognises.
"I would see the decade reviled, and then revived, but in a manner that bore almost no relation to the years I had lived through. Events which many us had shied away from, or sneered at, or at least had reservations about, from the Royal Wedding to Live Aid, have become unchallenged and unchallengeabled iconic moments of the period."
I know how she feels. Far from being a parade of rubbish music, bad books, lame TV and forgettable films, the 80s were filled with great pop culture. And as for 1984, well it played an absolute blinder, particularly at the movies.
I rewatched Ghostbusters again recently after the sad death of Harold Ramis and it's simply terrific, an absolute classic of great one-liners ("Back off man - I'm a scientist"), loopy performances and a completely mad plot. If 1984 had produced only one movie, and Ghostbusters was it, then it would have been a great year.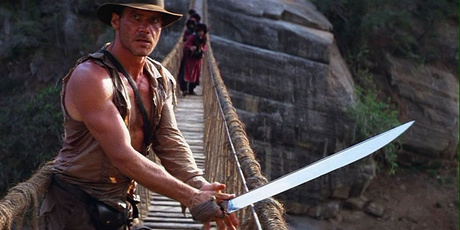 However, it was far from the only famous film released in 1984. That year saw such classics as Terminator, Once Upon A Time In America, This Is Spinal Tap, Indiana Jones And The Temple Of Doom (though it wasn't as good as 1981's Raiders Of The Lost Ark), Gremlins, Beverly Hills Cop, Body Double, Purple Rain, The Killing Fields, A Nightmare On Elm Street, Cal, Amadeus, the Coen brothers' first film, Blood Simple, Alex Cox's Repo Man, A Private Function, Stranger Than Paradise, Romancing The Stone (definitely the adventure year) along with a couple of local classics, Vigil and Came A Hot Friday.
Even the year's bad movies are classics of their kind: Footloose, Karate Kid, Dune, Police Academy, Revenge Of The Nerds, Red Dawn and (ahem) Bolero. Okay, maybe not Bolero.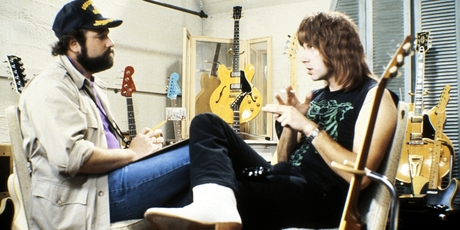 Music charts that year were dominated by Bruce Springsteen's somewhat dubious Born In The USA album, Prince's Purple Rain along with Van Halen, Frankie Goes To Hollywood, Wham and Madonna's controversial Like A Virgin. (It was also the year the first CD players went on sale and that Michael Jackson's hair caught fire while he was filming a TV ad for Pepsi). However, if you opened your ears even a little beyond what was on commercial radio, there was all sorts of cracking stuff happening in what used to be called, rather quaintly, "alternative music". The Smiths, Billy Bragg, Echo and The Bunnymen, Everything But the Girl, The Specials, Cocteau Twins, REM, Depeche Mode, Lloyd Cole and the Commotions, Nick Cave and The Bad Seeds, Talk Talk, The Pogues and The Blue Nile all put out great records in 1984.
Not convinced? Would it help if I told you it was the year Hulk Hogan won his first World Wrestling Federation championship? Or that Apple launched the first Mac? Probably not.
In the end, of course, it hardly matters what you think because Orwell definitely got one thing right. To paraphrase something he wrote in 1984: he who controls the past controls the future and he who controls the present - that would be this story - controls the past.
So here's to 1984, the wonder year.