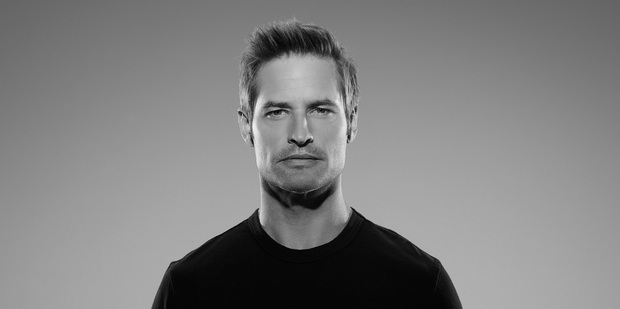 Pick of the Week: Intelligence
In Lost, Josh Holloway and his fellow plane crash victims had to go back to basics, living on an island with no electricity, shelter or means of communication.
A decade on from the show's debut, Holloway has returned to screens as the polar opposite in Intelligence, playing a Special Forces operative carrying a super-computer micro-chip in his head, which all but turns him into a human smartphone.
Able to access the information grid in the blink of an eye and using his Navy Seal training, Gabriel Vaughn takes on missions to protect the United States from enemies, supervised by Cyber Command director Lillian Strand (CSI's Marg Helgenberger) and accompanied by bodyguard beauty Riley (Once Upon a Time's Meghan Ory).
Having grown up acting out James Bond fantasies with his three brothers, the chance to play a modern-day action hero was a key factor in luring Holloway back to television.
But he's quick to point out that the show is about human relationships and the impact gadgets are having on everyday life.
"You sit with a bunch of teenagers now and they don't say a damn word," he says, with a hint of revolt. "Then suddenly they start laughing because they just texted each other something ... but they haven't said anything. It's happening now and the questions we're having to answer are, 'What's it going to do to us? Is it going to create a bunch of people who can only connect with a device?'
"How fast is technology advancing and are we going to be left behind? I ask myself that question all the time - I have a daughter and I'm like, 'I better learn to text and do everything right or she's just not going to communicate with me.'
Adapted from an unpublished book, Dissident, by John Dixon, the story's technologically enhanced hero initially had super-powers, but producers pulled back from giving Gabriel physical attributes.
"Super-strength in today's world is just not as important as a super-brain," says executive producer Michael Seiztman.
"Not in a world where somebody presses a button and a drone fires a weapon and can wipe out an entire town, or a ship can fire a missile from 2000 miles away at a city.
"We thought about our world and wanted to make a character who embodied the thing that we do all the time. The device of our time is the smartphone. It's in every one of our pockets and it's the one that we use to communicate.
Holloway, 44, notes that storytelling in television has evolved dramatically since Lost hooked in global audiences 10 years ago and made him an internationally recognisable face.
He credits the series for helping pave the way for a new era of television.
"I feel like we broke a bunch of formulas, so it has cleared the way for some really high-concept shows that are out there now, which is awesome."
- Leena Tailor
Intelligence
When: Monday 9.25pm
Where: TV One
What: The angry guy from Lost now has a chip between his shoulders
Mystery pick: The Suspicions of Mr Whicher: The Murder in Angel Lane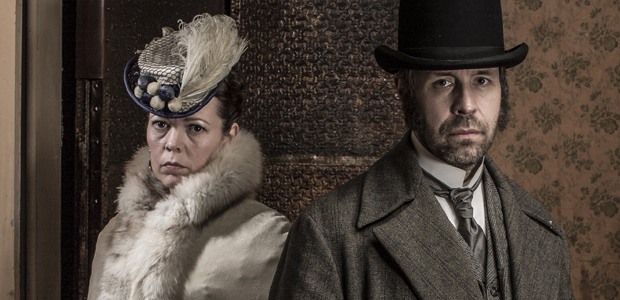 After leaving the Metropolitan Police under a cloud, Detective Inspector Whicher returns this week as a private inquiry agent. Asked for help by a wealthy country lady, the heavily cloaked 19th century investigator, played by Paddy Considine, is drawn back into the detective world. He saves Susan Spencer (Olivia Colman, currently also appearing in Broadchurch), from a violent robbery, and finds out the reason she's hanging around a lowly pub on London's notorious Angel Lane, is that she's desperate to find her niece Mary. When Mary is found brutally murdered in Angel Lane, robbed, and having recently given birth to a child, Spencer persuades Whicher to bring those responsible to justice. In the process, Whicher finds himself up against wealthy and powerful figures, and thrown into conflict with his former colleagues.
The Suspicions of Mr Whicher: The Murder in Angel Lane
When: 9.30pm, Saturday
Where: TV One
What: Uncovering corruption
Drama pick: Californication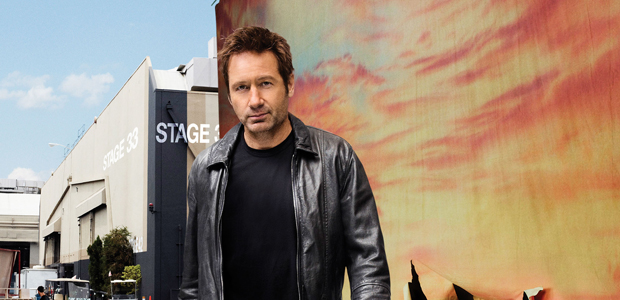 The seventh and final season of this maverick show still has fans wondering whether Hank (David Duchovny) and Karen (Natascha McElhone) will get a happy ending. And will that be together or apart? The irrepressible hedonist man-child writer once again finds things complicated by other women, and the strange situations his job leads him to. He takes on a less-than-stellar writing job to pay the bills - working under show-runner Rick Rath (guest star Michael Imperioli) on a TV show adaptation of Santa Monica Cop, the failed movie Hank wrote in the fifth season - and finds himself butting heads once more. And then a woman from his past (played by Heather Graham) turns up once more, posing a threat to his relationship with Karen, and turning Hank's world upside down with some particular baggage.
Californication
When: 9.30pm, Thursday
Where: FOUR
What: Hank's last stand
Local pick: Making New Zealand
The first documentary series from Prime's new local documentary season is this four-part show, telling the incredible stories of the men and women who built our nation from the ground up. Building our major infrastructure and communication networks was not a task for the faint of heart - not just because of the intimidating scale of each project, and the potential danger to those involved, but because of the nature of our landscape and its unique challenges. Massive hydroelectric dams and power schemes; railways; roads and bridges; ports and shipping - the stories acknowledge and celebrate those who took on the big challenges in such a raw, remote country, and whose vision, ingenuity, and hard work transformed the lives of many and created a modern-day nation. Each episode is a mix of present-day interviews and visuals, archive footage and stills, historical audio recordings, and enhanced graphics.
Making New Zealand
When: 8.30pm, Sunday
Where: Prime
What: From colonial outpost to thriving nation
Reality pick: Inside Claridge's
It's hard to know whether or not to call this reality television, because staying at the fancy hotels always feels slightly unreal to most of us, like entering another realm. In this new series, based inside the doors of Claridge's, one of London's oldest, grandest, most British hotels, you get to see why it has been a favourite of celebrities and royalty for more than 200 years, but it also takes off the rose tinted glasses to show what goes on behind the scenes to make it such a sumptuous experience for guests. Viewers will discover the traditions and challenges that lie behind its pampering, five-star service, and meet the people who make the hotel tick, following them for 12 months. Of course, there will also be conversations with guests who frequent the posh hot spot such as the ex-bookmaker who's breakfasted at the hotel every day for 40 years, and the pampered pet who's notched up more than 20 stays.
Inside Claridge's
When: 7.30pm, Thursday
Where: TV One
What: How the other half live
- TimeOut