A classic New Zealand comic book series which has been unavailable for a decade is coming back into print through crowd funding.

The Dharma Punks - the story of a group of anarchist punks in Auckland in the 1990s who hatch a plan to blow up a multinational-fast food restaurant - was written and drawn by Ant Sang in the early 2000s, with eight issues produced. An unashamedly Kiwi comic, it outsold perennial favourites like Batman and Spider-Man on local comic store shelves.

Sang has gone on to design the look of TV animation series Bro'Town and produce the award-winning Shaolin Burning graphic novel, but The Dharma Punks has never been reprinted, with the individual issues becoming increasingly rare over the past 10 years.

But the critically acclaimed series is now coming back into print, with a new publishing group - Earth's End - established to get The Dharma Punks and other rare New Zealand comics into print.

A fundraising drive was launched on crowd funding platform Kickstarter last week, and reached half of its $8500 goal within two days.
Sang said he was relieved that his story would once again be available. "I'm always being asked about The Dharma Punks. It was the start of a whole new part of my life. It was frustrating not having it around.
"I'm very happy that it will be out again and even more happy that it is because of people who still remember Dharma Punks."
The Kickstarter page for the Dharma Punks collection can be found here.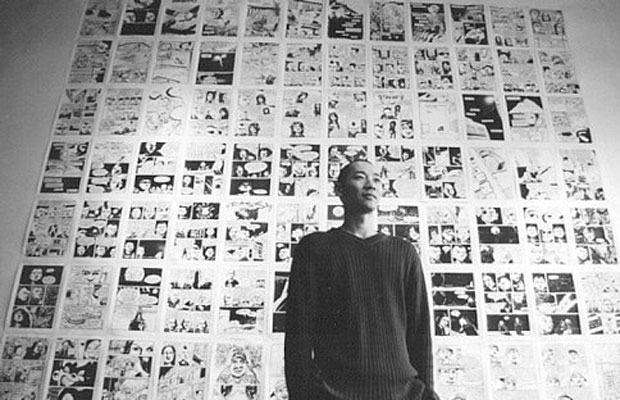 Watch a video of acclaimed comic creator Dylan Horrocks talking about the importance of the Dharma Punks series here: