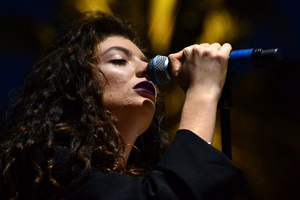 Lorde has apologised to fans after postponing her up-coming Australian tour under medical advice.
The singer was due to play eight shows, starting in Melbourne on April 24, but has been told by doctors to return to New Zealand for "immediate rest and recuperation in order to regain complete health and continue touring for the rest of the year," according to a statement from the tour's promoter.
In the announcement, Lorde told fans: "It breaks my heart to have to postpone these shows as the band and I absolutely love playing to Australian crowds, and it was not a decision we made lightly. I know I need to focus on getting better in order to perform at my best. We'll be with you as soon as we can, Aussies".
Organisers are currently trying to reschedule the Australian tour. Lorde is due back in the US for a performance in Baltimore on May 17, before heading to Europe for a series of festival performances.
Her Australian tour had already been expanded, with an extra date added in Sydney after her first show there sold out.
It's the second time Lorde has skipped out on Australia this year, after the singer flagged the Gear Up festival in Adelaide on February 28 to focus on her US tour.
The 17-year-old has just wrapped two performances at Coachella Festival in the States.
Before that, she played at Lollapalooza in South America, as well as solo shows around the States.
Earlier this month she performed alongside the surviving members of Nirvana as they were inducted into the Rock & Roll Hall of Fame.
Lorde tweeted the news to fans, explaining she has a chest infection and her management team and parents have stepped in and enforced the break from performing.
in case you missed the announcement earlier, i have had to postpone my australian shows because of a nasty chest infection and ..

— Lorde (@lordemusic) April 22, 2014
general ill health. i am so so gutted to have to do this but my parents and my team stepped in telling me i needed a break after being ..

— Lorde (@lordemusic) April 22, 2014
non-stop since the grammys in january. we will 100% be back for this tour (most likely in november)so don't worry about that. i just need ..

— Lorde (@lordemusic) April 22, 2014
time to get back to full gollum girl fitness before i go out playing shows again

— Lorde (@lordemusic) April 22, 2014
i'm truly sorry if i let you down or if you feel inconvenienced by this and i hope you can understand. x

— Lorde (@lordemusic) April 22, 2014
Some fans have jumped online with their own diagnosis. Twitter user @beanburritoe said she had "Coachella flu", while @thomas_h00k3r suspected the "dirt got" to Lorde.
Meanwhile @edsrodz claimed it was a side effect of the festival: "We all have the same symptoms".
Lorde's month so far:
March 30: Plays the Lollapalooza festival in Chile
April 6: Plays to a crowd of 40,000 at Lollapalooza in Brazil
April 10: Tops Beyonce and Justin Timberlake with 12 Billboard Award nominations
April 11: Performs with Nirvana as they are inducted into the Rock and Roll Hall of Fame
April 12: Plays the first weekend of Coachella Festival
April 16: Wins the Taite Music Prize, splitting the $10,000 prize money among the other nominees
April 19: Plays the second weekend of Coachella Festival
April 22: Announces she has been told to rest by doctors, cancels Australian tour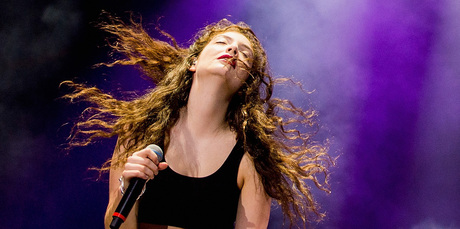 - nzherald.co.nz