Andrew Garfield and Emma Stone's second Spider-Man together is one of the most anticipated movies of the year. The pair talk to Chris Schulz about getting into the swing of things on the latest outing.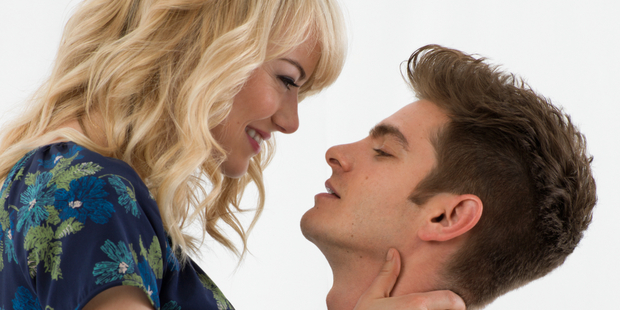 Most celebrities are reluctant interview subjects. But none have ever threatened to jump out of a window to escape a TimeOut journalist - until now.
"It's tough sitting on a chair here - I find it really upsetting," says Andrew Garfield, reluctantly cooped up in a dimly lit Sydney hotel room on day two of Australian promotional duties for The Amazing Spider-Man 2.
"I just want to crash through this glass to get out of here," he adds, pointing to the window beside him.
As TimeOut starts wondering how to explain the broken glass to hotel security, Garfield starts laughing. "Bad idea," he chuckles.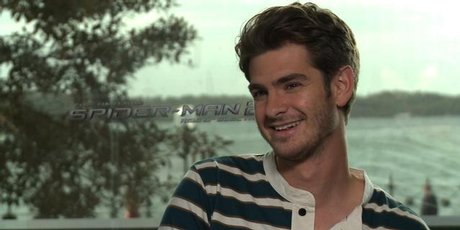 Phew. The 30-year-old Los Angeles-born, UK-bred actor was just trying to prove how many of Spider-Man's web-slinging stunts he did himself in his new action blockbuster, due to hit New Zealand cinemas next Thursday.
"I was a gymnast growing up, I played a lot of sport, I was a messabout kid, I was just chucking myself everywhere," he admits enthusiastically.
"I do as many of these stunts as they'll let me do. I know there are certain insurance risks for stunts that I wasn't able to do - but I love it."
It's a good thing Garfield enjoys throwing himself about because Spidey's second outing contains plenty of eye-popping action sequences over its 142 minutes.
In the half-hour of preview footage seen by TimeOut, Peter Parker's alter ego uses New York's skyscrapers as his own gravity-defying jungle gym, defuses a high-risk car chase led by a plutonium-stealing wacko driving a tow truck, and confronts an electrifying new foe with a penchant for exploding things in the middle of New York's Times Square (more on the film's villains later).
Garfield knows his first outing in 2012 as the comic book hero had problems - not least the fact that Sam Raimi's 2K Spider-Man trilogy, starring Tobey Maguire, was fairly fresh in fans' minds.
But Garfield says the sequel is free of the shackles that hampered Marc Webb's 2012 reboot.
"We felt kind of tied to certain obligations in the first film of reinstating the story and reinstating the characters, so we had to cover some old ground, which was a bummer. We all sat down before the script was even written this time and said, 'What do we want to do now?' as opposed to, 'What do we have to do?'
"We decided what we wanted to do was attempt to capture the wit, humour and joy of what it is to be Spider-Man. That was across the board. It was fun to explore that for sure. Spider-Man's not a typical superhero saving the world with a stone face. He's a teenage kid who's enjoying himself while he's doing these miraculous feats saving human beings."
He also likes a practical joke or two, and there are plenty of one liners dished out during Spider-Man's risky world-saving antics - a sign that things are more relaxed this time around. Garfield admits the film's free-flowing attitude relates directly to his growing confidence in the role.
"I have loved Spider-Man since I was 3, but when I first took it on I was quite shy, I didn't want to get it wrong. I wanted to honour it as much as I could because I'm such a fan. But in this one a shift happened. I realised, life's short, who knows if it has any meaning, but I'm here getting to play one of my icons, I'd better enjoy this.
"It's reflected in this film. Spider-Man's in this place where he's owning his powers more, owning his responsibilities more and really stepping into it and fulfilling himself through it."
He's also busy falling in love, and holed up in a neighbouring hotel room is the object of his affection: Emma Stone, Garfield's love interest on-screen and off. The couple have been on the promotional trail for the film together, happily cosying up in front of the Sydney Harbour Bridge for local newspaper photographers and conducting one interview after another during their gruelling schedule.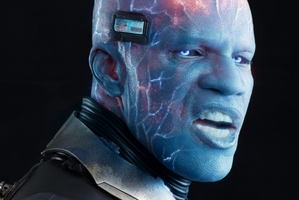 Despite suffering indigestion from lunch - "Mint?" she asks as TimeOut sits down in front of her - Stone's in a chatty mood and, unlike Garfield, there are no daring hotel escapades threatened.
Her character Gwen Stacy faces a major dilemma in Spider-Man 2: fresh from graduation, should Stacy choose the career by taking up an overseas scholarship, or reconnect with her old boyfriend Parker - thus going against the dying wishes of her father?
Spider-Man and Stacy's unrequited love story is the undercurrent running through this sequel. Garfield and Stone's onscreen chemistry is undeniable, and Stone admits their relationship is a major part of what attracted her to the role.
"The love story was a big draw ... it was that teenage feeling of, 'We're in, we're out, what are we doing? It's a tough business being involved with a half-man, half-spider. He's a pretty great guy, he's a hero, he's been through a lot in his life. He's smart, he's sensitive, he's very funny - there's a lot she sees in him. But he's a little flaky."
That's one way to describe it - but if Parker bails on a date, it's usually for good reason.
In The Amazing Spider-Man 2 he's got three baddies to deal with: Paul Giamatti's Russian mobster Aleksei Sytsevich; Dane DeHaan as Harry Osborn (The Green Goblin) and Jamie Foxx as the dubstep-loving glowing blue psycho Electro.
Garfield knows the three villains have attracted negative press from fans worried each won't get enough screen time, but claims the film's "not over-stuffed'.
Anyway, he knows the ace-up-Spider-Man's-sleeve is Foxx's scenery-chewing turn as the electrifying chaos creator.
Bizarrely, Garfield claims Electro could be a positive role model for the film's younger fans.
"We kind of explore how a villain becomes a villain, how a bully becomes a bully. I think it's really important for kids to understand that bullies aren't necessarily born bullies - they sometimes get created. To have compassion and understanding for that is a really empowering for young people."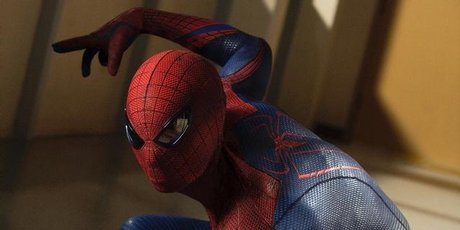 Despite two more Spider-Man films already confirmed, positive advance buzz from overseas and an 83 per cent approval rating on Rotten Tomatoes ("Emotionally weightier and more satisfying than its predecessor," wrote The Hollywood Reporter) both stars admit feeling nerves ahead of The Amazing Spider-Man 2's release.
"You're opening yourself up for scrutiny and to people's opinions and that's a vulnerable place to be," says Garfield. "I like it, I'm proud of it, there's lots I'm really excited about."
Stone agrees: "It would be silly to think that I have much power over whether people will like it or how many people come to see it. I definitely hope people respond to the story we're trying to tell."
What: The Amazing Spider-Man 2: Rise of Electro
Where: In cinemas from Thursday, April 24
- TimeOut