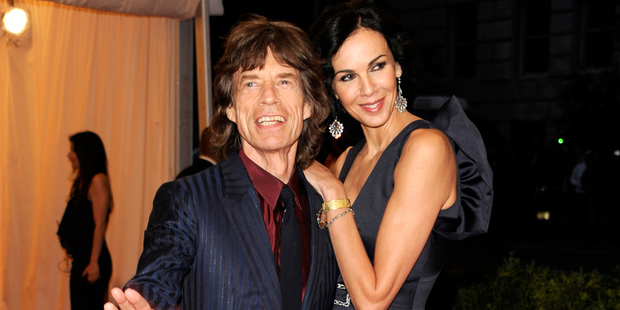 L'Wren Scott had decided to shut her debt-ridden fashion business and had told aides that she would announce the move this week.
After spending a week on her own at the Mustique holiday home of Sir Mick Jagger, her boyfriend, she returned to New York and confided in friends that her couture brand was no longer financially viable.
LS Fashion Ltd was running at a loss of £3.5 million (NZ$6.8m), and although Sir Mick had given the company financial support, Scott had decided there was no point in it continuing. She died in her apartment on Monday before any announcement had been made.
Cathy Horyn, the outgoing fashion editor of The New York Times and a long-standing friend of Scott, said that "she was planning to close her business, with an announcement due on Wednesday [March 19]''. She added that friends who saw her the night before her death were "deeply concerned'' about her state of mind, but "didn't think she would do something so desperate''.
Horyn said that in recent weeks Scott, 49, had seemed "run down and discouraged'' because of her struggling business.
Sir Mick, 70, remains in Perth, where he is so distraught by the suicide of his partner of 13 years that he cannot yet contemplate flying to New York to help organise her funeral.
The Rolling Stones have cancelled a seven-date tour of Australia and New Zealand, although speculation that the band might now split up were "rubbish'', sources said. They will play at a rock festival in Holland in the summer and have other concerts coming up in Europe.
The band's guitarist Keith Richards said of Scott's death: "No one saw this coming... Mick's always been my soul brother and we love him. We're thick as thieves and we're all feeling for the man''.
Fellow guitarist Ronnie Wood said the band "are all pulling together to offer Mick our support''. Charlie Watts, the drummer, said: "Needless to say we are all completely shocked but our first thought is to support Mick at this awful time''.
- The Daily Telegraph