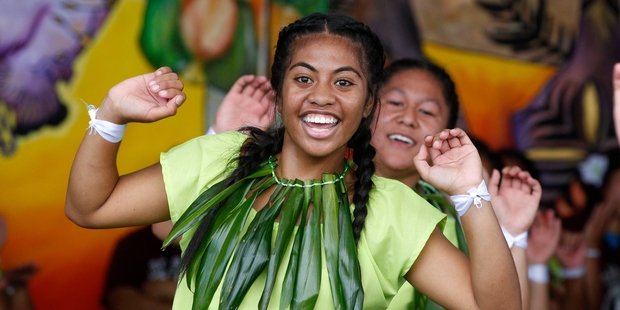 A Samoan group from Mt Roskill Grammar School was among those performing on the delayed final day of this year's Polyfest at Manukau Sports Bowl in Auckland.
The festival's final day was planned to take place on Saturday but delayed until yesterday due to Cyclone Lusi.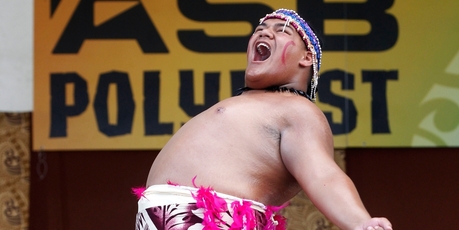 The Niue, Cook Islands, Samoa and Tonga stages were in full swing in front of an enthusiastic mid-week crowd.
Polyfest spokesman Dean Wilson said the crowd size - about 22,000 - was encouraging considering the event had been delayed three days.
"It was pretty similar to crowd numbers Friday, [but] certainly down on what we would have on a traditional Saturday at the Polyfest."
More than 9000 pupils from 62 schools took part. A full list of results is available at www.asbpolyfest.co.nz.