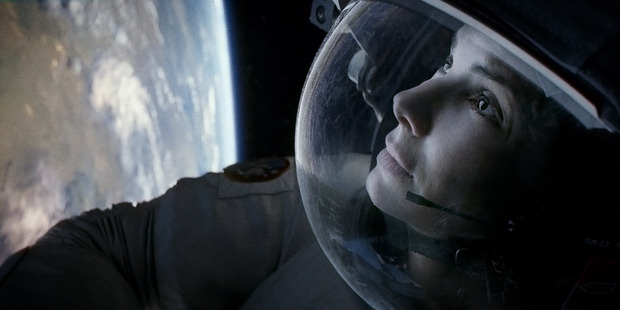 Gravity is many New Zealanders' pick to win the Oscar for Best Picture at today's Academy Awards, judging by their internet searches.
Predicting who will receive the golden statues is notoriously difficult, but Google has revealed which nominees were most searched-for in New Zealand over the past year.
The 86th annual Academy Awards will start at 2.30pm today New Zealand time.
Wellington companies Weta Digital and Park Road Post Production have been nominated for awards.
They are in the running for the sound editing and mixing and visual effects honours for their work on the second Hobbit movie, The Desolation of Smaug, and on Iron Man 3.
Kiwi sound editing nominee Chris Ward, part of the Park Road Post team, said he was "pretty nervous".
"I didn't think we had a chance, but since we've been here [Los Angeles], and we've been talking to people ... people love the Hobbit and it's made a real impact," he told TVNZ.
"So I don't know, I've got my fingers crossed."
Google statistics reveal Kiwis have shown most interest in Gravity, the space thriller that is expected to sweep the Oscars and has taken US$703 million ($838.5 million) at box offices worldwide.
And Sandra Bullock gets the seal of approval as best actress for her performance in the movie, with more search interest from New Zealanders in the past year than any of her rivals.
Leonardo DiCaprio, who played stockbroker Jordan Belfort in The Wolf of Wall Street, is New Zealand's most searched best-actor nominee.
Talk-show star Ellen DeGeneres will host the ceremony, and Bette Midler, Pink, U2 and Pharrell Williams are among artists who will perform.
Academy Awards
What: The 86th Annual Academy Awards.
When: Today.
Where: E! Channel, Live From the Red Carpet, 11.30am; Awards ceremony, Sky Movies Premiere, 2.30pm.