Portraits of the Americans whose style and creativity shaped the concept of cool are exhibited in Washington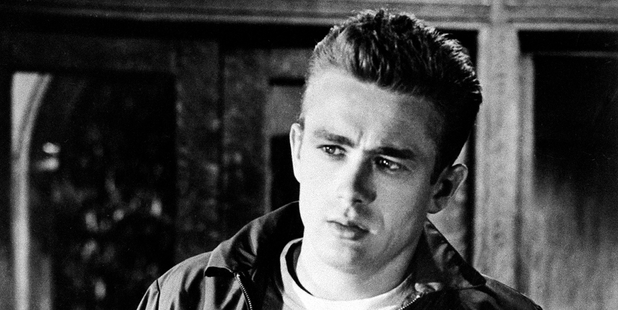 You know the 100 coolest Americans must be a pretty hip bunch if Janis Joplin, Chet Baker, Dean Martin and George Clooney fail to make the cut.
Elvis Presley, James Dean, Bruce Springsteen and Madonna do make the choice of 100 actors, artists, musicians and writers whose creativity and style have shaped the concept of cool. There is even a welcome place for country singer Willie Nelson in the exhibition at the National Portrait Gallery in Washington.
The exhibition, which took five years to bring to fruition, has been put together by Joel Dinerstein, professor of American civilisation at Tulane University in New Orleans, and Frank Goodyear III, co-director of Bowdoin College Museum of Art.
To make their selection, the curators came up with four defining characteristics of cool, of which the people chosen had to exhibit at least three:
• Originality of artistic vision and especially of a signature style.
• Cultural rebellion, or transgression in a given historical moment.
• Iconicity, or a certain level of high-profile recognition.
• Recognised cultural legacy (lasting more than a decade).
Another deciding factor was that there had to be a good picture of the person and among the photographers featured in the show are Diane Arbus, Annie Leibovitz, Robert Mapplethorpe, Edward Steichen and Herman Leonard.
Dinerstein, who is also an adviser on HBO show Boardwalk Empire, is a jazz expert, and musicians are well represented in the list, starting from Bix Beiderbecke and Bessie Smith in "The Roots of Cool" section to legends such as Miles Davis.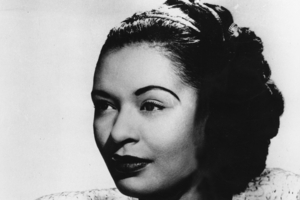 Dinerstein said: "It was in the 40s and 50s that cool was truly born, with jazz legends like Miles Davis, Duke Ellington, Dizzy Gillespie, Billie Holiday, Thelonious Monk, Charlie Parker and Lester Young coming to the fore."
Dinerstein credits jazz saxophonist Young with coining the use of the term "cool".
"Cool is America's greatest cultural export," said Australian Kim Sajet, who took over last year as director of the National Portrait Gallery, which is part of the Smithsonian network of museums.
The list opens with 19th-century poet Walt Whitman, author of Leaves of Grass, who is described as "the guiding light of American bohemia", and includes modern culturefigures such as Jay-Z and Quentin Tarantino.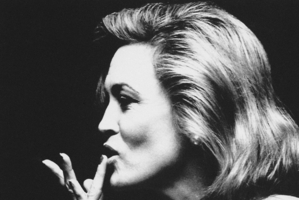 Dinerstein said: "There are people on this list who I wish were not, but our culture has elevated them to cool. My example is Quentin Tarantino. I don't like his films and I don't like him. But there's no question of his national and global influence both on art and film and everyone under 40."
Just under a quarter of the 100 are women - including Madonna, Mae West and Bonnie Raitt - and the list includes, bizarrely, some non-Americans (such as Canadian-born Neil Young and Belgian-born Audrey Hepburn).
People will obviously disagree with the choices - Sidney Poitier, Slim Gaillard, Louis Armstrong, Groucho Marx could all have been in the 100 - and the curators have tried to mollify critics by doing an "Alt 100" list of also-rans that includes Sam Cooke, Joplin and Stan Getz.
The Roots of Cool
Fred Astaire
Bix Beiderbecke
Louise Brooks
James Cagney
Frederick Douglass
Greta Garbo
Ernest Hemingway
Zora Neale Hurston
Jack Johnson
Duke Kahanamoku
Buster Keaton
HL Mencken
Georgia O'Keeffe
Dorothy Parker
Bessie Smith
Willie "The Lion" Smith
Mae West
Walt Whitman
Bert Williams
The Birth of Cool
Lauren Bacall
James Baldwin
Humphrey Bogart
Marlon Brando
Lenny Bruce
William S Burroughs
Raymond Chandler
Gary Cooper
Miles Davis
James Dean
Duke Ellington
Dizzy Gillespie
Woody Guthrie
Audrey Hepburn
Billie Holiday
Jack Kerouac
Gene Krupa
Robert Mitchum
Thelonius Monk
Anita O'Day
Charlie Parker
Jackson Pollock
Elvis Presley
Frank Sinatra
Barbara Stanwyck
Muddy Waters
John Wayne
Hank Williams
Lester Young
Cool and the Counterculture
Muhammad Ali
James Brown
Jim Brown
Johnny Cash
Angela Davis
Joan Didion
Faye Dunaway
Bob Dylan
Clint Eastwood
Walt Frazier
Marvin Gaye
Deborah Harry
Jimi Hendrix
Bruce Lee
Steve McQueen
Bill Murray
Paul Newman
Jack Nicholson
Bonnie Raitt
Lou Reed
Carlos Santana
Patti Smith
Susan Sontag
Hunter S Thompson
John Travolta
Andy Warhol
Malcolm X
Frank Zappa
The Legacy of Cool
Afrika Bambaataa
Jean-Michel Basquiat
David Byrne
Kurt Cobain
Johnny Depp
Missy Elliott
Tony Hawk
Chrissie Hynde
Jay-Z
Steve Jobs
Michael Jordan
Madonna
Willie Nelson
Prince
Susan Sarandon
Selena
Tupac Shakur
Sam Shepard
Bruce Springsteen
Jon Stewart
Quentin Tarantino
Benicio del Toro
Tom Waits
Neil Young