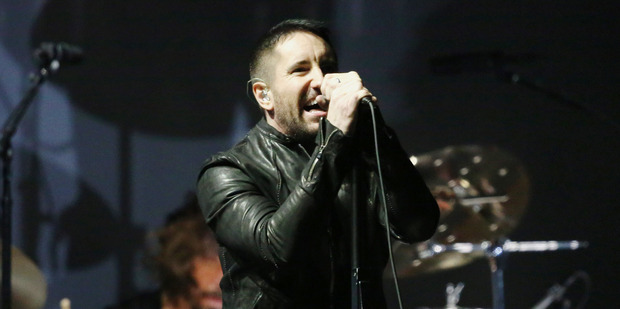 Trent Reznor has hit out at Grammy Award organisers after his performance was cut short when it aired.
The 48-year-old singer closed the 56th Annual Grammy Awards where he was joined on stage by Foo Fighters' Dave Grohl, Queens of the Stone Age star Josh Homme and Fleetwood Mac's Lindsey Buckingham.
He blasted the producers of the awards ceremony when he realised credits cut into the final minutes of the performance shortening their version of My God Is the Sun - which is from the Queens of the Stone Age's sixth studio album ...Like Clockwork, released last year.
Trent wrote on Twitter: "Music's biggest night ... to be disrespected. A heartfelt F**K YOU guys. (sic)"
Trent kicked off the set with Copy of A, a single from Nine Inch Nails' eighth studio album, Hesitation Marks.
Last year Trent - who founded the hard rock band in 1988 - won the Grammy for the Best Score Soundtrack for Visual Media for The Girl with the Dragon Tattoo alongside Atticus Ross.
- Bang! Showbiz