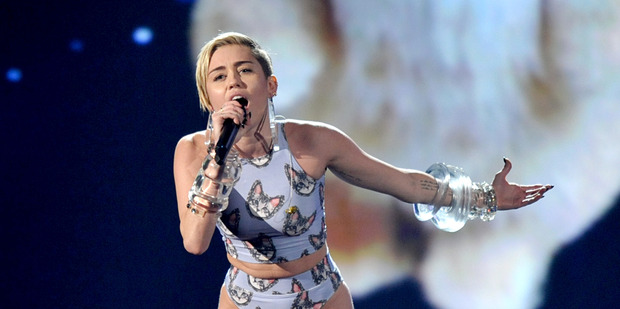 Miley Cyrus has lost more than $US100,000 (NZ$121,500) in stolen property from the burglary at her Los Angeles house.
Police sources divulged the information to TMZ.com, and confirmed that Cyrus was not at her home when the break in occurred last Friday.
The thieves made off with several expensive items, including jewellery and high-end purses. There were reportedly no signs of forced entry, but Cyrus' house has surveillance cameras so police are confident the criminals will be caught, reports TMZ.
Despite the incident, Cyrus celebrated her 21st birthday weekend in style. She kept it low-key on the day itself by staying home with cake, as her official birthday party was planned for Sunday after her performance at the American Music Awards.
And luckily the gifts she got more than made up for her stolen items. Dad Billy Ray Cyrus spent $24,000 on a 2014 Can Am Spyder motorcycle, customised with etchings of Miley's initials on the bodywork.
The former Disney star was also given a $150,000 Swarovski-encrusted, gold-dipped bottle of Beau Joie champagne from her best friend Cheyne Thomas and club owner Jeff Beacher.
The singer's birthday party took place right after the AMAs at Hollywood hotspot Beacher's Madhouse.
Guests at the bash included Tyler, the Creator, Kelly Osbourne, Emma Roberts, Wiz Khalifa, Amber Rose, Niall Horan and Liam Payne, and a professional twerk team, reports E! Online.
Some of the guests had Miley-masks on, and her raunchy cake had a picture of the singer naked except for a few strategically placed leaves.
- CoverMedia