Who said what? Leighton Smith, Alan Partridge or Ron Burgundy? Take our quiz to find out.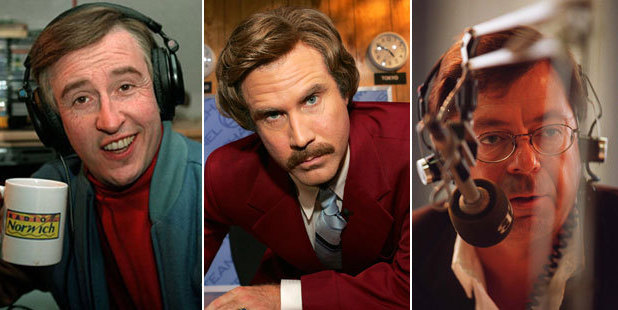 Leighton Smith's autobiography Beyond the Microphone hit the shops a week ago while movies featuring comedy kings Alan Partridge and Ron Burgundy are heading to the big screen in December.
Travel editor Winston Aldworth noticed some similarities in the output of the three acclaimed and finely coiffured broadcasters.
See if you can pick which master of the mic came up with each of these meditations.
Click here to take the quiz, and measure up your score below.
Answers:
1-5 out of 15: You wouldn't know the difference between a Lexus and a bottle of Sex Panther.
6-10 out of 15: You need to read more books. Or at least collect them, like Ron Burgundy and Leighton Smith.
11-14 out of 15: You show promise. Keep this up and you could someday host a midnight-to-dawn slot on North Norfolk Digital.
15 out of 15: Thanks for taking our quiz, Mr Smith!