Songwriter, musician for The Velvet Underground and influential solo artist was a pioneering dark icon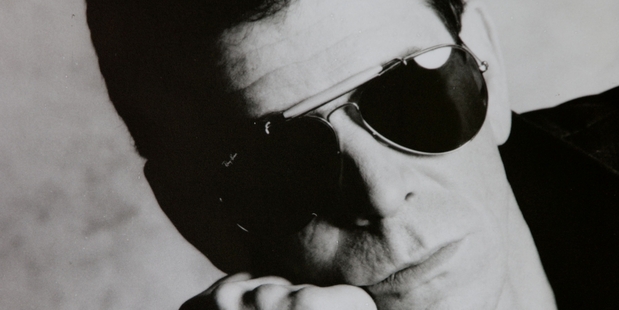 Lou Reed, who died aged 71, was lead singer and chief songwriter with the seminal late 1960s New York band The Velvet Underground, and one of America's most enduring and influential rock musicians.
Pale, softly spoken and sinister in black clothes and tinted spectacles, Reed was the prototype white urban hipster, whose grim songs captured in sordid detail the sublime miseries of urban low-life and introduced into the American pop song hitherto taboo subjects such as transvestism, sado-masochism and drug abuse.
Reed's explicit lyrics ensured that the Velvets were rarely heard on the radio.
Although they became New York's most talked about band - their cult status considerably enhanced when they were "discovered" by Andy Warhol - their five-year career was necessarily curtailed by their inability to sell many records.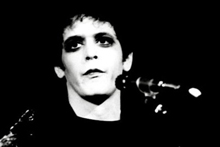 Only after their disbandment in 1970 did The Velvet Underground achieve the near-idolatrous respect they had long coveted, and over the next decade they came to be seen as the seminal art rock band.
Their influence is detectable in artists as diverse as David Bowie, Roxy Music and Talking Heads; and punk rock also owed much to the Velvets' raw, anarchic sound.
The son of a successful accountant, Louis Alan Reed was born in Brooklyn, New York, on March 2, 1942, and brought up in the affluent Long Island town of Freeport, where he acquired a taste for rock and roll and teenage rebellion.
Reed, when not immersed in depression - which one doctor attempted to cure with electroconvulsive therapy - spent his formative years perfecting three-chord rock and roll on rhythm guitar with high school bands including Pasha and The Prophets, LA, the Eldorados and the Shades.
In 1957, with the latter band renamed the Jades, Reed cut his first record, So Blue, a song about teenage heartache.
While studying English and Modern Philosophy at Syracuse, Reed came under the influence of poet and critic Delmore Schwartz, whose writings provided a literary model for Reed's alienated bohemian persona.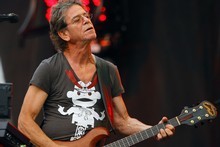 On his graduation in 1964, Reed took a job with Pickwick Records, writing and recording derivative ditties about surfing and hot rods, which would then be piled high and sold cheap in supermarkets.
But Reed's real interests lay elsewhere. When not forcing out songs about summer good times, Reed worked on much bleaker numbers like Heroin, a detailed and dispassionate account of the pleasures of shooting up ("Cause when the smack begins to flow, Then I really don't care any more").
In 1965 he joined the equally disillusioned John Cale, a classically trained Welsh viola player, to form a band which would play their kind of music.
With guitarist Sterling Morrison and drummer Maureen Tucker, they formed The Velvet Underground - named after the title of a pornographic novel.
Reed's dirty vocals - half sung, half spoken - and doomy lyrics, Cale's aggressive, sawing electric viola, and the band's use of "grungy" guitar and shrieking feedback were remarkable at a time when American rock music was dominated by such West Coast bands as Jefferson Airplane and The Grateful Dead, singing harmoniously about peace and love.
Their debut album, The Velvet Underground & Nico (1967), for example, covered such topics as heroin abuse (Waiting for My Man, Heroin), cocaine addiction (Run, Run, Run) and sado-masochism (Venus in Furs).
The band's cult credentials were reinforced by the patronage of Warhol, who had discovered them performing at the sleazy Greenwich Village night spot the Cafe Bizarre in 1966. Warhol helped secure the band's recording contract with MGM/Verve, and he was credited as The Velvets' producer.
A year later Reed broke with Warhol in an attempt to shake off the band's cult following and gain a wider audience. But the three albums which followed - White Light, White Heat; The Velvet Underground; and Loaded - enjoyed no more commercial success than the first. Cale left the band in 1968 and Reed himself quit in 1970.
He passed the next two years in what he called "exile and pondering". In fact, he was working as a typist in his father's company, before moving to London for a few months in 1972 and then recording his first solo album, Lou Reed. The record enjoyed a limited success, but he followed it with what is generally considered his finest solo album, Transformer.
Produced by David Bowie, Transformer brought Reed a wider following and yielded his first hit single, Walk on the Wild Side. The song's lyrics were no less salacious than those in earlier works, concerned as it was with homosexual prostitution; but the anticipated radio ban failed to materialise because the producers did not understand street idioms such as "giving head". But, with typical perversity, Reed followed Transformer with an album, Berlin (1973), so morbid and pretentious that few radio stations were prepared to give it much airtime.
Reed responded with Rock'n'Roll Animal (1974), recorded from a live performance at the Academy of Music in New York. This capitalised on the increasing popularity of old songs like Sweet Jane and proved his bestselling album to that date.
Reed's oeuvre throughout the rest of the 1970s was at best undistinguished, but it is agreed to have reached its nadir with Metal Machine Music (1975). It went on to gain a record for number of copies returned to point of sale for a refund.
The albums which followed - Coney Island Baby (1976), Sally Can't Dance (1977), Street Hassle (1978) and The Bells (1979) - served only to confirm the general view that Reed had failed to live up to his early promise and that he was determined to confuse his fans by swinging from almost self-parodic commercialism to indigestible experimentation.
But in 1982 Reed marked the turning point of his career with his redemptive album about the pleasures of being "an average guy", The Blue Mask. Now happily ensconced in a rustic New Jersey retreat with writer Sylvia Morales, Reed bade farewell to his depraved persona of the 1960s and 1970s and set about promoting his new "caring" image. There were three further successful albums, Legendary Hearts (1983), New Sensations (1984) and Mistrial (1986). With stability came a more intense social conscience, which Reed articulated in 1989 on the most successful album of his career, New York. The subject matter - metropolitan sleaze - had changed little since Transformer, but his tone was now elegiac rather than celebratory.
Reed had always insisted that, had he not liked rock and roll so much, he would have liked to have written the Great American Novel.
In later life he eschewed the vices for which he had become so famous in his youth.
He gave up drugs and drinking in the early 1980s.
But if it seemed a miracle that he had lived long enough to make such sacrifices, Reed always insisted that his reputation for excess was greatly exaggerated.
In his later years Reed practised Tai-Chi. He underwent a liver transplant in May.
Reed, who was briefly married and divorced in 1972, was also divorced from Sylvia Morales, and in 2008 he married the musician and performance artist Laurie Anderson.
Tributes for Lou Reed
John Cale: "The world has lost a fine songwriter and poet - I've lost my schoolyard buddy."
Marianne Faithfull: "He was a great friend, musician, songwriter and band leader. One of the most intelligent musicians I've ever known and a great guitarist. His songs will live for ever ... Perfect Day, Sweet Jane ... In my opinion he was a genius. I will miss him terribly."
Judd Apatow: "I met Lou Reed and told him he gave me tinnitus at a concert in 1989 that never went away and it was worth it. Dirty Blvd. Love to Lou."
The Pixies: "R.I.P. Lou Reed ... A legend."
Whoopi Goldberg: "The great & amazing Lou Reed has died my condolences 2 his wife Laurie Anderson. Lou was 1 of a kind & this colored girl still says dededede ..."
Tom Morello: "My intro to Lou Reed/Velvet Underground was Jane's Addiction cover of Rock 'n' Roll. A singular, unique talent."
John Cusack: "Lou Reed RIP - always inspired by him - terrible news - only knew him through his art - a great - a singular poet."
The Who: "RIP Lou Reed. Walk on the peaceful side."
Irvine Welsh: "I really doubt that there would have been Trainspotting without Lou Reed."
Charles Shaar-Murray, the Independent: [Reed was] a frontline member of rock's 'Awkward Squad' who's iconic presence whose side-of-the-mouth deadpan drawl and impenetrable shades provided several generations of punk-rockers with one of their most archetypal posing templates ... Many artists who have outsold him a thousandfold will dream in vain of affecting the music a thousandth as much.
Neil McCormick, Daily Telegraph: At his most accessible, Reed created recordings of such depth, beauty, brilliance and dark energy that they will live on for as long as songs are sung. At his least accessible, he created music that pushed the frontiers of rock out in multiple different directions that are still being explored today.
Sasha Frere-Jones, the New Yorker: His work spans my life and is woven into it, and it is impossible to imagine my own imagination without thinking of the direction in which Reed told me to look. Some people have Dylan, some have Tori, others have Kanye. I started with Lou, and he rarely failed me, even when he failed me.