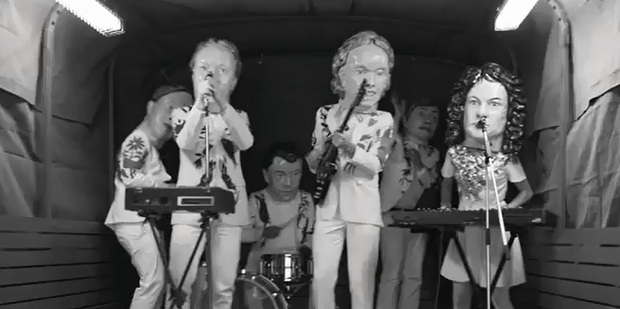 Arcade Fire are streaming their new album in full for the first time in what may go down as the world's longest lyric video.
The Montreal band have put Reflektor's 13 tracks and lyrics on YouTube.
They are set to a full length video of the 1959 film Black Orpheus.
Footage from the film has been an ongoing theme in the band's pre-album promotion.
It also accompanied the lyric video for Afterlife and an early interactive video for Reflektor.
Reflektor tracklist:
0:00:00 Reflektor
0:07:34 We Exist
0:13:17 Flashbulb Eyes
0:16:00 Here Comes the Night Time
0:22:30 Normal Person
0:26:53 You Already Know
0:30:51 Joan of Arc
0:46:22 Here Comes the Night Time II
0:49:07 Awful Sound (Oh Eurydice)
0:55:23 It's Never Over (Hey Orpheus)
1:02:02 Porno
1:08:05 Afterlife
1:14:02 Supersymmetry
Listen below:
- nzherald.co.nz