Show could go from bad to worse, writes Nick Grant.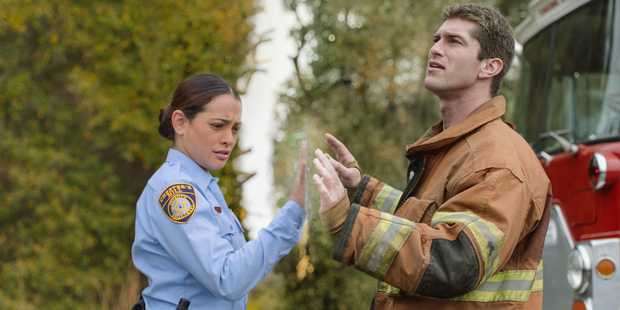 Over the years, dozens of Stephen King stories have been adapted for screens both large and small, usually with disappointing results.
Brian De Palma's Carrie and Stanley Kubrick's The Shining are rightly regarded as classic horror movies, even if King himself professes to hate the latter. The only other critically and financially successful films based on King's work have had non-horror subjects: coming-of-age drama Stand by Me, thriller Misery and prison drama The Shawshank Redemption.
As for TV adaptations, they range from the merely forgettable (hello, It) to the utterly execrable (yes, Trucks, I'm talking about you)The poor hit rate is because the truly effective elements of King's stories don't tend to translate very well to a visual medium.
As a writer he's a great world builder - it's the grounded, ordinary details that ensure you relate to the characters, and make the more fanciful story elements credibly terrifying.
The screen adaptations, however, tend to skip over the all-important set-up of people and place in their rush to get to the more visually interesting monsters.
Which rather misses the point. King's real preoccupation is people and communities under pressure, and to ignore that essential humanity in order to focus on the supernatural shenanigans (which are really metaphors for the everyday horrors that might be lurking behind the lace curtains and white picket fences of your neighbourhood) renders his stories hollow.
All of which meant I approached new series Under the Dome with scepticism.
Based on a 1000-page novel considered something of a return to form for King when published five years ago, the story charts what happens when the small US town of Chester's Mill is suddenly and inexplicably sealed off from the rest of the world by an enormous transparent and impenetrable dome. (Hint: the solids hit the ventilation system in record time.)
Having watched the first three episodes, I'm cautiously optimistic about how things will play out in the TV version (I haven't read the book). By which I mean I assume things will go from bad to worse for Chester Mill's population (accidents, dwindling supplies, anarchy etc), but it could well be an entertaining ride.
The introduction of characters is a little weak (partly a function there being so many of them) but the way the dome is established is very nice indeed (and by 'nice' I mean shocking and brutal and fun). If you've ever wanted a front-on view of what would happen when a speeding truck meets an invisible yet immovable object, then look no further. And there's a grossly funny moment that strongly suggests someone involved in the show is a major fan of the work of artist Damien Hirst.
Most of all, though, what's going to keep me watching for the foreseeable future is the presence of Dean Norris, who's become a firm favourite thanks to his role as DEA agent Hank Schrader in Breaking Bad. There's a bunch of younger cast members in Under the Dome whose acting is as bland as their conventional good looks, but as used car salesman and local politician 'Big Jim' Rennie, the bald, stocky Norris is in excellent form and his performance has placebo potential for soon-to-be bereft Breaking Bad fans looking for a fix.
Under the Dome debuts Wednesday, 8.30pm on Prime.