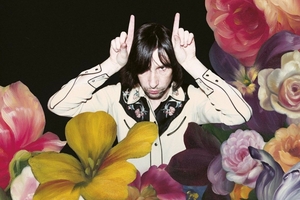 Is this Primal Scream, the pioneering, if a little inconsistent, Scottish indie dance rock acid house band? Or is it early-80s era Psychedelic Furs?
Because on opener 2013 the saxophone takes you back to a time when the Furs' druggy sax squall emanated from songs like Dumb Waiters. And on Hit the Void the Scream take on the deliciously dissonant shoegaze wooze of My Bloody Valentine.
Yet More Light, the band's 10th album, is uniquely Primal Scream, mostly because frontman Bobby Gillespie's beautifully drab and dreamy voice, and often poison tongue, is all over the songs, as well as the fact the band have made their 30-year career out of mixing and mashing up styles into their own potent brew.
And More Light is part-1991 classic Screamadelica with hints of the straight-up rock they did on albums such as Give Out But Don't Give Up, and then the propulsive and doomed dub moments they perfected on Vanishing Point (1997) and XTRMNTR (2000).
So Primal Scream are never going to top Screamadelica, but songs like the staunch soul whimsy of Elimination Blues, the harrowing and thrashy lurch of Walking With the Beast, and the rousing sing-along of It's Alright, It's OK (their best rip-off of the Stones yet), makes More Light their best album in 13 years.
Stars: 4/5
Verdict: Music mixed and mashed up to perfection.
Click here to buy More Light by Primal Scream.
Follow @nzherald_ent on Twitter for all the latest entertainment news.
- TimeOut