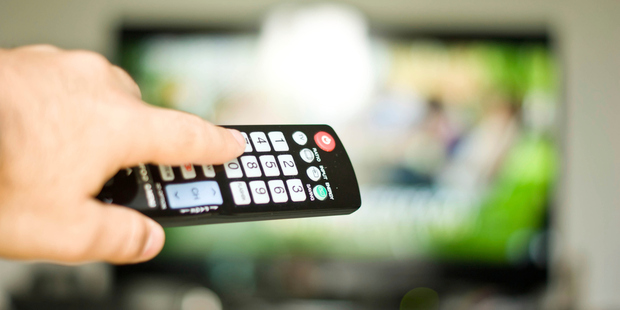 Next time you sit down to watch a show in real time - yes people, I quite often watch Location, Location, Location or Grand Designs in real time - spare a thought for what millions of Americans go through each night.
Okay, I know they have digital recording devices in the US too, but in my Los Angeles hotel room the other week I didn't have any skip-the-ads technology, so I was subjected to commercial after commercial.
In a country where the national sport of American football is one long epic feature-length advertisement, the volume of ads on TV really is incredible. And the length of the ad breaks is ludicrous.
Honestly, between ad breaks during, er, Forgetting Sarah Marshall (hey, even though there were 50-or-so channels to choose from, there wasn't anything better to watch) I had time to nip down to reception, borrow their corkscrew (the one in the room was useless), have a quick chat about the new Doctor Who and then get back to the room in time to watch an ad for a company that buys people's old iPhones and see a busty babe and frumpy looking bloke do a cross-promotional push for Forgetting Sarah Marshall actress Kristen Bell's new film.
I forget what it was called now.
And, it seems, the cut-throat competition between different TV networks in the US has busted its way into living rooms during ad breaks. Most of the time these rivalries pass viewers by, I'm sure, as they happily pay their cable subscription and watch what the networks dish up to them.
But last week, among all the car ads and personal finance commercials, up popped a serious and confronting message from cable telly bigwig, Time Warner Cable.
"We don't want a war, just good shows at an affordable price," says the TWC advertisement.
You see, recently TWC dropped CBS, the highest-ranked telly network in the US, following a row over the amount of money it had to pay to broadcast its shows. It's a case of the little big guy sticking it to the big BIG guy, and holding on for dear life in hope of a win.
Still, despite the warfare, the volume of ads, and having to resort to Forgetting Sarah Marshall, there was also some cracking good telly on, too. There was much excitement over there about the final run of episodes of Breaking Bad (which started in New Zealand this week).
Actor Bryan Cranston, who stars as good guy-turned-nasty piece of work Walter White, appeared on Jay Leno and the pair stroked each other's egos with much hilarity.
But you gotta love Cranston, who took great delight in laughing at himself when Leno played an embarrassing clip of Cranston as a Power Ranger following the actor's bold declaration that "I like to do work I'm proud of".
And if you're wondering what to watch once Breaking Bad has finished, then the current highest-ranked TV show in the US, Under the Dome (which happens to be a CBS show), is set to screen here on Prime in the coming weeks.
The stylish, riveting and creepy science fiction drama - based on a Stephen King novel - scored 11.4 million viewers last week following its premier back in June.
Then there's political thriller Scandal (by the creator of Grey's Anatomy), crime drama Ray Donovan starring Liev Schrieber (you know, Victor Creed/Sabretooth in the first Wolverine film) and TV3 has hotly tipped shows Blacklist and House of Cards.
So yes, more exciting TV times ahead.
- TimeOut