Children's TV spawned characters so vivid they drove young fans into a frenzy of excitement. But what happened to those familiar faces? Alan Perrott tracks them down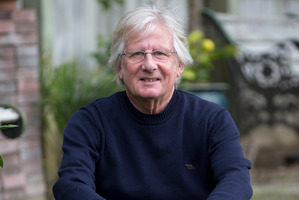 Axed, unemployable and covered in crap, the last thing he needed was his adoring fans.
They weren't even the least bit curious that their favourite television host was up a ladder in Porirua prodding insulation into newly built homes, they just wanted autographs.
What they got were a few choice words and a gesture far removed from his trademark thumbs-up.
Nice one, indeed, Stu Dennison. But who could blame him?
It was 1981 and, despite having a name and face that could then draw a crowd anywhere in the country, he was in the midst of a crisis.
A shy type, he'd become a near recluse and his wife had given up using his first name in public, then, after seven years of dedication to his character, Stu the eternal schoolboy was shafted without warning, apology or explanation.
The first he knew of it was when a friend called to ask about a newspaper story stating his contract hadn't been renewed.
Eh? After his producer hung up on him, Dennison called the head of children's television and was told he was considered hard to work with.
"I was fuming," he says. "Just like that I was unemployed, expecting our second child, and we had no money. I did everything I could to get another [non-television] job, but everyone knew who I was and they'd say, 'Oh, we couldn't employ you.' 'But I'm not in television anymore.' 'Yeah, but you will be.'"
A mate eventually came through with the job insulating roofs and every day Dennison would emerge knackered, only to find a group of kids waiting below.
Although he didn't appreciate it at the time, these were the glory days for children's television hosts. They were more famous than newsreaders and mobbed everywhere they went.
In 1977, only months after his daily after-school show began, he appeared in Timaru with host Roger Gascoigne to film Top Town and had to leap on to the roof of a car to escape a crowd that was tearing at his hair and clothes.
Thirty-six years on, if his need for a getaway driver is long past, it's a rare week that someone doesn't twig to who he is and makes a comment or offers a thumbs-up. He's particularly stoked that a bank teller recently told him he hadn't changed at all.
Now 64 and living on Auckland's North Shore, Dennison admits he never saw fame coming. Nor did his family.
He grew up in Coventry, England, dropped out of school at 15, left home (and his twin brother) at 16, and got involved in local theatre before making his way to Australia via Europe.
In 1971 he was living in Melbourne when a New Zealander he'd met during a performance back in England invited him to Dunedin for a 21st, and he stayed.
It wasn't until his father had a car accident that his family realised they had raised a star.
The other driver was a New Zealander on his OE, whose anger was escalating dangerously until Mrs Dennison stepped in to ask if he knew her son. "Well, he lives down your way and he's been on the television. You might have heard of him, Stu Dennison?"
"What? Nice one, Stu? Mate, he can't be, he's a Kiwi."
After considerable explaining, the couple came away with a new friend and a new understanding of their son's success.
Obviously, having only two television channels at the time helped, but the fame Dennison achieved wasn't a bad result for a television experiment. And it's arguable his efforts created the audience for everyone who followed. Consider names likes Fenella Bathfield, Olly Ohlson and Jason Gunn; children's television creates associations that stick for a lifetime.
Still, it was ominous that Stu's existence was due to another car accident. In 1975, singer Steve Gilpin (later of Mi-Sex) was set to take up hosting duties on new music shows Ready to Roll and Grunt Machine when the Mini he was driving hit a cow. With Gilpin in hospital, producer Chris Bourne approached the then 25-year-old Dennison, who'd recently moved from Christchurch to Wellington to earn his airfare back to England, to ask if he wanted to step in alongside Gascoigne for six months.
"I went to wardrobe and got a school uniform (Auckland Boys' Grammar) then we went to the Avalon Rugby Club grandstand, filmed a dirty ditty about boogers and they put it to air."
A review the next day slammed him as a "nose yob" and he was on his way.
He was soon offered a new job as the weekday continuity host from 2pm-6pm - as a matcher to Andy Shaw's Hey, Hey It's Andy on TV1, which had started a few months earlier. Again, his Stu the schoolboy character seemed right for the role - "I'm too boring in real life".
Chris Bourne watched his debut from the control room.
"He sent me to the continuity suite," says Dennison, "this tiny room with just me, [newsreader] Marama Martin and a camera. Then I introduced whatever it was, Play School I think, walked out and Bourne had gone white. He looked at me for a while, then said, 'Great', walked away and that was it."
His shift ended with his trademark "Have a nice one," thumbs-up sign-off. "Well, I had to say something and that's what came out."
As mentioned, this was new territory for New Zealand television. The doubts were such that he was on a string of three-month contracts for at least his first year. The advertising people didn't know how or who to sell it to, the production staff hated the shift, and, well, it was just cartoons and stuff.
They were only filling time until the news weren't they?
Dennison had no idea he was a hit until he was invited to a school gala in Lower Hutt.
"The reaction from the kids, I couldn't believe it. They just went ballistic. Then I knew ..."
Even the serious guys in the news trucks felt it when they noticed kids were giving them a thumbs-up instead of the fingers.
Some of his rapid success was down to his decision to live the character. It was uniformed Stu who turned up to events, made guest appearances on other shows and did the interviews, so it's no wonder many assumed they were the same person.
The rest was the hostility he attracted. As benign as his antics now seem there were many, including then-Auckland Star television critic (and Andy Shaw's dad) Barry Shaw, who saw him as the end of the world.
Aside from his appalling accent, Stu was considered a yob, a bad influence and a devaluation of the medium.
The kids loved him for it, with one in particular probably saving him.
Des Monaghan ran the network and his son was a huge Stu fan: "I always made sure he got a copy of anything I did, like the icecream, the poster and the record. So when the big push came on, I think he saved my job."
Dennison also made sure the boss saw the 80,000 strong "Save Our Stu" petition.
It took a year for his growing profile to become a problem. From the start he'd set himself rules, like never letting children see him smoking (and he was a heavy smoker), but it seemed there were no rules when it came down to how others treated him.
"Adults were the worst. I could deal with the kids, but you'd be out for a drink and I'd always get people coming up to me with 'Why aren't you like you are on TV? Come on, give us a bit of Stu'.
"That was just how I made my living, he was my job. 'You want Stu? Pay me $500 and I'll do it'. The more that went on, the more reclusive I became. In the end I didn't go out much at all and I chose my friends well.
"I found that unless I was with people who knew me well things could get quite difficult - people just assumed I was some kind of lunatic, you know?"
Then the ride abruptly ended, even if his fame just kept on keeping on. As has the bitterness.
Not even 30-odd years and a whole new TVNZ career in sports broadcasting (which ended in a welcome redundancy two years ago) has diluted his grievance against the three men he says damaged his family.
"But I don't regret a minute of the job," says Dennison, whose occasional brush with old fans helps soothe the blow of his wife's sudden death three years ago.
"Those were unforgettable days and it's fantastic that people remember them fondly."
Though the early 80s might have been tough times for Dennison, Kirsty Wilkinson was making her mark in the big book of Kiwiana in only eight commercial hours - an unexpected bonus to her real prize, a month off school for filming.
"Can you imagine how exciting that prospect was to an 11-year-old? Other than that I had no idea of what I was in for."
Wilkinson played teenage twin Rachel, one of a movie's lead roles, and even today people will introduce her to strangers as "the girl from Under the Mountain". If you're of a certain age you'll know why that association remains cool, what with Wilberforces, volcanoes and a few scares to boot. Not that she felt any of that when it first screened.
"I didn't even watch it."
Wilkinson didn't even stick with acting, although she might have if anyone had asked.
No, dancing was her thing and in 1982 she joined, as a child performer, the New Zealand Ballet for a performance of the Nutcracker.
"Looking back now, those two things were the most exciting things that could have happened in my young life."
So exciting that she didn't want anyone talking about them - Wilkinson was a Glendowie teenager desperate to fit in.
"I think people thought [being on Under the Mountain] was quite cool, but I didn't want to be different. I just wanted to be the same as everyone else and I didn't want to stand out. If my teachers ever brought it up, I'd ask them to stop."
She didn't really enjoy her role until the series was repeated seven years later when she was at the University of Auckland studying law and commerce. The accompanying "where is she now" interviews drew out her old fans again.
"It felt like everyone must have watched it. One of my girlfriends told me how she'd been away on a camp and the school put on a special screening of the final so they wouldn't miss it. I hear stories like that all the time and I think 'Wow, really?'"
Then came the remake movie in 2009 and she got a third round of attention. She even joined a few other original cast members in making cameo appearances (she played nosey neighbour Mrs Wilkinson).
Sadly, her children are less than impressed with such ancient history. Not when the 44-year-old's son, George Beca, is busy playing Jayden in the American kids TV series, Power Rangers Samurai.
"If you're looking for the biggest positive from the [Under The Mountain] experience I'd say that even at 11 it made me feel like I could do whatever I wanted in life. It gave me self-confidence even if I never imagined I'd now be owning my own business (re:ab, a health and wellbeing studio in Grey Lynn) with 18 staff. So, yeah, that'd be it."
So how much confidence must actor Russell Smith have gained? He had three bites at children's TV glory after all, even if he was only a voice in one and unrecognisable in his most enduring role, Count Homogenised.
He may not have been ideally cast for that role - he hates milk. "There was lots of faking," he says of his time as the milk guzzling vampire, "and you hardly ever saw me drink the stuff, I'd just steal it. But I was always on Telethon and people always wanted to see me drinking milk. So I'd wait until there were a 1000 pledges or something and then scull a bottle. Then one year someone brought a cow on, so I rushed over, dived under, grabbed her udders and started squirting milk all over my face. That went down really well."
Smith had already done a three-year stint as the voice of Tussock the hippie on Woolly Valley before being asked to audition in 1978 for the part of the Count in a series, A-Haunting-We-Will-Go.
"I knew right away he was going to be this wonderful character, just made for me, really, and I was allowed to play him how I liked."
His involvement was kept on the down-low until he was busted by Rodney Bryant in a radio interview.
"That was the first most people knew it was me and the reaction was pretty immediate.
I'd be walking down the street and people would either come up say, 'Hey, I love your character", or 'God, you're such a dick'.
"That's never really gone away actually but, for me back then, it meant I was at least doing something that got a reaction. So much television then was wallpaper. We didn't want to offend anyone."
After a couple of years overseas, Smith returned in 1983 to star in two series of It Is I, Count Homogenised. Then a management shuffle at the children's television unit led to a taste change and he was dropped. His famous white cape and fangs were stored in the props department, then eventually sold to a woman opening a costume hire shop.
That's his only regret: "I really wish I'd kept the fangs."
Still, it freed Smith to become the last host of the local version of Play School, a smart move, as it turned out.
"We were pretty much the last to be paid residuals and when those shows finished their two-year run, they ran for another two, and then another two, because they reckoned there would be a new generation of kids watching them all for the first time. So every six months I'd get a cheque for about $500. I bought shares with them.
"This elderly gentlemen once told me: 'Never buy shares with money you can't afford to lose'. I lost it all."
Still, like all vampires, the Count is ageless and Smith recently was approached to appear at the multi-pop cultural Armageddon Expo. At the very least it would have been a nice break from the 62-year-old's present role as a house dad to his daughter, but nothing came of it. His reaction probably speaks for many of his colleagues and fans alike.
"It got me thinking though, would I do it again? Absolutely, he was such a fun character, but I suspect he's done and dusted, so I'll have to make do with a lot of great memories."