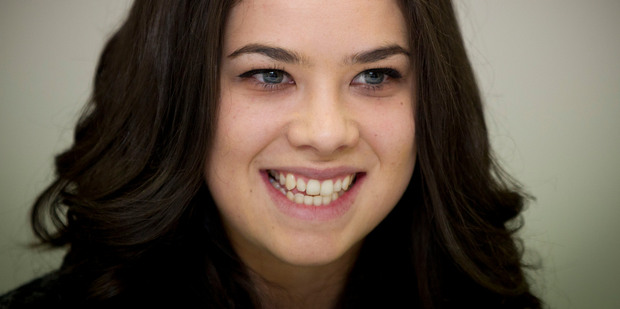 She may have won The X Factor last night, but Jackie Thomas is keeping quiet about the big question on everyone's lips today.
Thomas, who was crowned the winner of the TV3 reality show last night, has been plagued by rumours throughout the competition that she is dating fellow X Factor contestant Tom Batchelor.
She did little to settle the rumour mill today, telling radio station The Edge that she and Batchelor were "really good friends".
"I know he'd like to be seeing me, but I'm not really 100 per cent sure where we're at," she said.
When asked if she had ever kissed the Dunedin busker, Thomas said: "Jury's out."
Batchelor refused to discuss the rumours with the Herald when asked, but admitted he was planning on recording a duet with Thomas once the show had ended.
"It's going to be a bit soul and a bit jazz. Think Frank Sinatra kind of stuff."
And fellow contestant Anna Wilson fueled rumours they were dating by calling the pair "cute" and saying "all will be revealed" about their romance.
That may be because a gossip magazine has already locked in a deal for a tell-all story.
"I think she's pretty hot (but) I don't like putting labels on anything."
- nzherald.co.nz