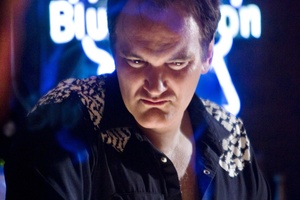 A Kiwi film critic claims he is one of several writers caught up in a plagiarism row sparked by Quentin Tarantino's girlfriend.
Well known horror movie fan, actress and magazine writer Lianne MacDougall - aka "Spiderbaby" - quit Twitter and axed her website after being accused of plagiarism by a blogger, The Guardian reported.
Her last tweet said: "I apologise for the plagiarism in my work. I am leaving journalism behind for awhile. I'm so very sorry to everyone esp those I have wronged".
Among the websites MacDougall is accused of plagiarising are Empire magazine, Critical-Film.com and HighDefDigest.com.
Christchurch-born film critic Richard Scheib, who now lives in Canada and runs the website www.moria.co.nz, believes he was one of the authors allegedly plagiarised.
"I was kind of flattered and realised that some relatively high-profile names were reading my material. I wasn't outraged. I felt sad for her that she has to go to those lengths," he told Fairfax News.
"Karma has come back to bite her arse. It would be nice if there was an apology."
MacDougall has been dating Tarantino, the director of acclaimed films Pulp Fiction and Django Unchained, since 2009.
Follow @nzherald_ent on Twitter for up-to-the-minute entertainment news, videos and reviews.
- nzherald.co.nz