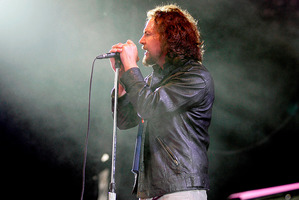 Pearl Jam have unveiled a new single ahead of the release of their 10th studio album.
The multi-platinum selling rock band will release Lightning Bolt in New Zealand on October 11.
Its lead single Mind Your Manners is already on YouTube.
Pearl Jam have sold 60 million albums worldwide since forming in 1990.
Lightning Bolt will be their 10th album, with their debut Ten coming out in 1991.
Hear Peal Jam's new single Mind Your Manners:
- nzherald.co.nz