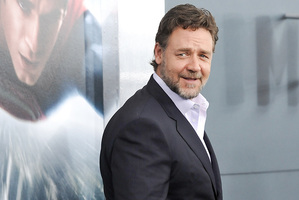 Russell Crowe was left scrambling to change his Twitter password when a prankster hacked into his account and posted a picture of a naked woman on the Australian actor's page.
The star's followers were shocked when the raunchy image appeared on his Twitter feed and bombarded Crowe with messages about the strange post.
Crowe quickly deleted the image and blamed the problem on a hacker.
"Hey, I don't know what that was. Just having a chat with Dani (estranged wife Danielle Spencer) when the phone went ballistic. Sorry, gone," he wrote in a post.
Follow @nzherald_ent on Twitter for all the latest entertainment news.
- WENN