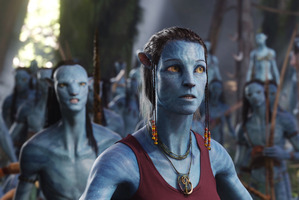 James Cameron has been sued for US$50 million ($64 million) by a British artist who claims his ideas were copied for the 3D film Avatar.
Roger Dean, known for his album cover designs for bands Yes and Asia, filed legal action at a court in New York last week, BBC reported.
It was reported he accused Cameron of "wilful and deliberate copying, dissemination and exploitation" of his original images in the highest-grossing film of all time.
The 2009 film is known for its groundbreaking 3D technology that earned it three Academy Awards and grossed more than US$2.8 billion.
BBC reported Dean claimed Cameron "studied and referenced his art in preparation for the film" and that "the similarities of each such work are substantial, continuing, and direct so as to rule out any accidental copying or similarity in scenes common to the genre".
Dean said Cameron's work emulated his paintings of floating islands and sky that he painted over four decades.
Cameron - who won a best director Oscar for the film Titanic - has publicly stated he came up with the idea for Avatar in 1995.