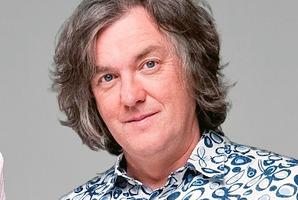 James May is left retching with seasickness during an offshore challenge in New Zealand in the episode of Top Gear that screens in the UK tonight.
In the show's 155th episode, May, 50, races aboard the $1.4 million Oracle catamaran off Ninety Mile Beach against Jeremy Clarkson on land in a Toyota.
Prime TV has not confirmed a New Zealand screening date.
The Daily Mirror reports conditions were so bad during the race that May's satellite phone was thrown overboard and he was left retching.
At one point he moans: "This is purgatory. It is catastrophically uncomfortable as a way to travel. I'm the cabin boy; that would be all right if you had a cabin."
Clarkson, 53, had to use dirt tracks and go off-road. He had several crashes.
Tourism New Zealand's communications manager, Deborah Gray, said shows such as Top Gear showed New Zealand to a wide audience.
"The programme could also encourage travellers to experience the different regions of New Zealand and visit somewhere they had not originally considered - like Ninety Mile Beach."