West Coast backdrop for last NZ movie to be shot on 35mm film.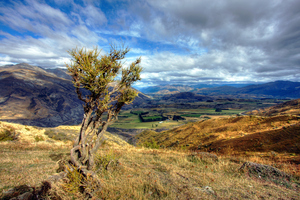 The West Coast will provide the backdrop for New Zealand's last movie shot in 35mm film.
With the new era of 3D and digital movies, the traditional 35mm format has been slowly phased out and Park Road Post, owned by Peter Jackson, is due to close its film processing lab - the last one in Australasia - next week.
The short film, entitled Hold Your Breath, will be filmed partly on the West Coast by Auckland production company Candlelit Pictures.
On Thursday, the crew conducted their first day of shooting at the Greymouth Police Station and Cobden, and will next head to Westport before returning to Queenstown via Hokitika.
The film is about a woman's desperate adventure to make the most of the little time she has left before she goes to prison for assisting the death of her long-ailing father.
Producer Anna Duckworth was excited about using the 35mm format for the last time, and said they wanted to "go out with a bang".
"It feels kind of epic being a part of cinematic history."
Producer Alix Whittaker said the subject matter was appropriate given that the crew themselves were also running out of time.
Ms Whittaker said they chose the West Coast because the story required a rural backdrop.
"Basically, we think the West Coast of the South Island is the most beautiful part of New Zealand."
Candlelit Pictures' last film, Runaways, played at the AFI Film Festival in Hollywood last year, and Ms Whittaker hoped to go there again this year with Hold Your Breath.
She hoped to show the film in Greymouth once they had finished it, to thank people for their support.
- APNZ