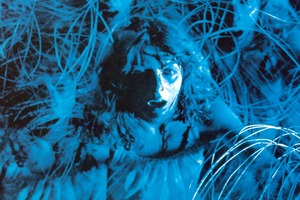 Suspiria (1977 Italy).
The Film Festival has added two more live music performances. As well as Italian prog-rock veterans Goblin coming to give Dario Argento horror flick Suspiria some extra oomph, the Auckland Philharmonia Orchestra will be playing at Civic screenings of Buster Keaton's otherwise silent 1928 comedy The Cameraman on August 4.
Also from 1928 is King Vidor's The Crowd, which is getting a new score paying tribute to the ragtime era from composer Johannes Contag with the SMP ensemble at its screening at SkyCity Theatre on July 28.