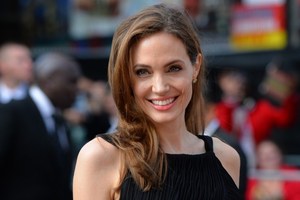 Singer Melissa Etheridge has clarified her controversial comments about Angelina Jolie's double mastectomy, insisting she did not mean to criticise the actress for undergoing the preventative surgery.
Jolie made the decision to have the operation after discovering she carries the faulty BRCA1 gene, which doctors estimated gave her an 87 per cent chance of developing breast cancer.
But Etheridge, a breast cancer survivor herself, hit headlines this week when she cautioned women in similar situations against blindly following the Hollywood actress' lead.
"I have to say I feel a little differently (than Jolie). I have that gene mutation too and it's (a double mastectomy) not something I would believe in for myself," she told the Washington Blade newspaper.
"I wouldn't call it the brave choice. I actually think it's the most fearful choice you can make when confronting anything with cancer,'' Etheridge said.t
The musician's remarks took Jolie's fiance Brad Pitt by surprise when he learned of her comments on Monday during the New York premiere of his new film World War Z.
Pitt described Etheridge as an "old friend" of his and expressed interest in discussing the matter with her in private.
"I'm sure we'll talk on the phone," Pitt told UsMagazine.com.
However, Etheridge, 52, has since released a statement, claiming her words were misconstrued.
"I don't have any opinion on what she 'should have' done. All are free to choose, I only objected to the term 'brave' describing it," she said in the statement.
- WENN