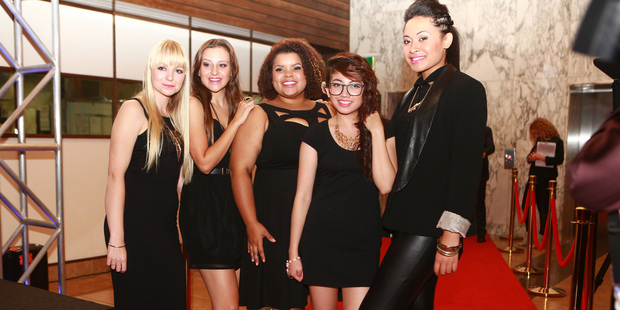 Whether you like it or not, The X Factor is permeating the public sphere. Facebook, Twitter, even the good old watercooler - people are talking. And that's why we're writing about it, again.
Well done if you are managing to avoid it, but I have to say after three weeks of live shows, I think it's actually improving. A couple of weeks back, when they first put their top 12 on stage and rolled the cameras, there were some issues. Both the judges and contestants were nervous, the whole show seemed subdued, there were obvious nerves, and it didn't look like much fun for anyone. Cringey moments abounded.
Now we seem to be getting something that much more resembles the entertaining programme that it claims to be - engaging, funny and, dare I say it, it actually feels quite real.
With one act leaving each week, they do have some extra minutes to fill, and there's still the annoying repetition and padding. I would give the contestants longer for each performance to fill up the time - two minutes each is a bit stingy really.
But if that's not possible, then they should stick with the more casual backstage banter, the candid footage. The scene with Jackie, Tom, and Cassie rifling through records in Real Groovy was great; Gap5 googling Mel Blatt and finding out her middle name, also fun. So I hope they give us more of the "behind the scenes" stuff.
But the award for most improved must actually go to the judges this week, for their vastly better feedback during the live show. Mel telling Cassie she'd like her to stand still and sing a song - good advice! Stan telling Fletcher that "haters gonna hate, but you got the mic" - seemed totally genuine and actually a helpful way to shrug off the negativity he's been facing. Mel admitting that she's mesmerised by Tom when he performs - good call. The appeal of his crooked smile and shaggy hair might be perplexing, but he is so watchable.
Daniel saying he thought Mel did better vocals on All Saints' Pure Shores than Gap5 pulled off - probably fair enough, and surprisingly honest.
But why did Daniel and Mel both choose songs that were close to home? They weren't totally awful choices, but I'm sure there were at least a dozen better British options for a young girl group to sing than an All Saints track; same with Natasha Bedingfield for Cassie. Choosing a great song each week is paramount in this competition and I can't work that one out. Was it egotism? Lack of imagination? Did producers suggest it as a way to build the audience's knowledge of the judges?
You didn't see Ruby and Stan choosing their songs during the week of New Zealand music. It was weird.
There were some good song choices though - Ruby seems to have it pretty well nailed in that area. Whenua singing Queen's Somebody To Love was a strong showcase of his vocals - and a great way to open the show. Fletcher at the piano doing a lovely fragile version of Elton John's Your Song, a perfect match that helped him regain confidence. Doing The Beatles is a bold choice, but Tom showing off his slightly nutty inner rocker with Come Together actually worked. And though choosing a song by The Smiths for X Factor may seem incongruous to some, Benny performed This Charming Man quite delightfully and, to be honest, those are the type of song choices that improve the show.
The X Factor may be more about ratings and entertainment than nurturing and training the best singing voices, but the contestants are all holding their own, they all seem to be level-headed and determined. Here's hoping the double elimination next week brings more adventurous performances.
- TimeOut