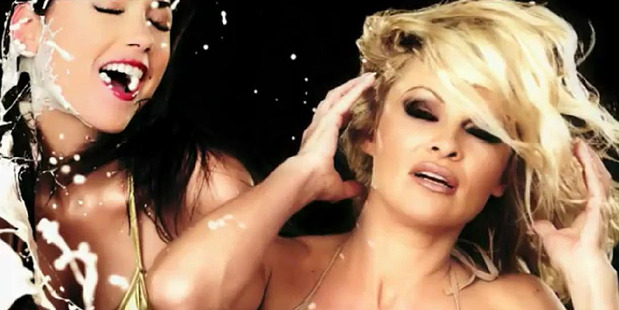 An advertisement featuring Pamela Anderson dancing provocatively in a bikini has been banned in Britain.
The TV commercial for web-hosting firm Dreamscape Networks shows a man in a business meeting fantasising about his boss, played by the former Baywatch actress, covering herself and her brunette assistant in cream.
After a number of complaints from viewers, Dreamscape executives tried to defend the clip by arguing it portrays Anderson as an "attractive, dynamic and confident" businesswoman.
However, bosses at the Advertising Standards Authority (ASA) have now ruled the advert cannot be aired again in its current form, as it suggests female colleagues are viewed as sexual objects.
"We considered the ad was likely to cause serious offence to some viewers on the basis that it was sexist and degrading to women," ASA said.
The ad was also axed by Australia's Advertising Standards Authority in 2010.
Bureau president Fiona Jolly said of the decision: "It's meant to be a cheeky, over-the-top depiction, but in the bureau's view it did cross the line."
Gavin Collins, the managing director of Crazy Domains, didn't agree. In that case, he blamed "feminist bloggers" for stirring up controversy.
- WENN