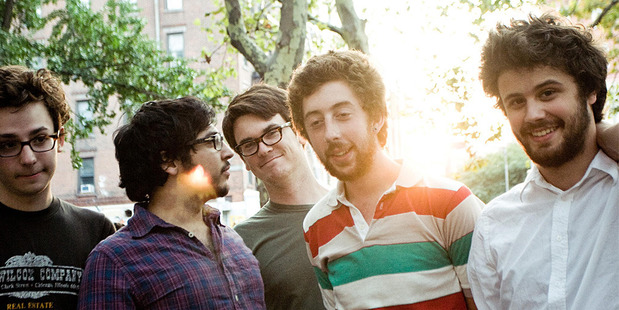 Passion Pit are coming back to New Zealand to play a single show at The Powerstation in Auckland.
The US quintet is returning to these shores for the first time since a triumphant set at the same venue in 2010.
They are touring new album Gossamer, which shot to number 4 on the US Billboard charts on the back of the popularity of its synth-heavy first single Take A Walk.
Passion Pit were a highlight at the recent Coachella festival, with Rolling Stone heralding their set of "muscular dance rock" and lauding frontman Michael Angelakos' ability to hit "seemingly impossible" high notes.
Angelakos made headlines last year when he revealed his struggles with a crippling bout of depression.
In a candid interview with Rolling Stone, he admitted cancelling shows and other appearances to deal with Psychomotor Retardation - a condition he described as his "brain shutting down [his] entire body."
Despite that, his music is lauded for its uplifting effect on audiences, with Stereogum saying: "Earlier this year, we wondered about how Passion Pit could sell out Madison Square Garden but from the hordes of people swarming to the stage in skip-dance fashion, the reason was clear: People like to feel good."
Tickets for the band's Auckland show go on sale at 9am on Thursday from Ticketmaster.
Click here to see a mixtape Passion Pit made for Tonedeaf.
- nzherald.co.nz