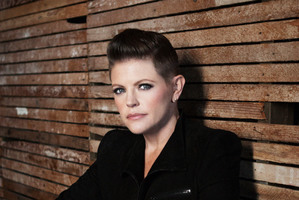 Natalie Maines. Photo / Supplied
The woman who sang Not Ready To Make Nice with such passion and conviction in 2006 is back. Dixie Chick Natalie Maines has come out on her own with a new musical direction - though her voice remains distinctive, and Chicks fans will find plenty to enjoy. The 10 tracks are covers and co-writes, but Maines makes them her own with the help of Ben Harper, who co-produced and added distinctive slide guitar and bvs to most tracks - in fact she does two new Ben Harper tunes, Vein In Vain and Trained. The first is a contemplative, melancholy number, beguiling in it's fragile, Americana tones. Trained however is a rockin', indignant, bluesy number, full of fun and showcasing the range of Maines vocal prowess. It's an eclectic selection, and a few feel like unimaginative versions (Free Life, Without You) but when she does Roger Waters' Mother, it's spell-binding, and Patty Griffin's Silver Bell becomes a foot-stomper. Covering Jeff Buckley's Lover You Should've Come Over is a tough ask, but she does a sterling job - not surpassing Buckley, but her voice carries just as much emotion.
Stars: 3.5/5
Click here to buy Mother by Natalie Maines.
- TimeOut