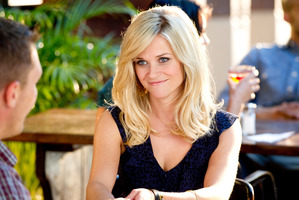 Actress Reese Witherspoon pleaded no contest to a disorderly conduct charge and paid a $100 fine after berating a law enforcement officer while her husband was given a sobriety test an embarrassing exchange caught on a dashboard camera after the usually squeaky-clean Hollywood star had what she called "one too many" glasses of wine.
The video, which was first obtained by TMZ and publicly released by authorities Friday, shows Witherspoon asking the Georgia state trooper after she was placed in custody, "Do you know my name?" and adding, "You're about to find out who I am."
Witherspoon's lively exchange had already been outlined in a police report, but the video offered a rare glimpse at the actress unfiltered. Witherspoon, an Oscar-winning actress who has built a wholesome professional image, apologized shortly after her arrest, saying she was "deeply embarrassed."
Municipal Court of Atlanta Deputy Solicitor Ronda Graham said in a statement that Witherspoon entered the plea and paid the fine, resolving the case.
During an interview with ABC on Thursday, Witherspoon said she panicked and said "all kinds of crazy things," including falsely claiming that she was pregnant at one point. She said during the interview that she had too much to drink before her arrest.
In the video, the 37-year-old argues with the trooper while he attempts to question her husband, Hollywood agent Jim Toth, after a traffic stop in Atlanta in the pre-dawn hours of April 19.
Toth pleaded guilty to a misdemeanor charge of drunken driving, Graham said. He was fined $600 and ordered to perform 40 hours of community service and participate in a program for driving under the influence offenders.
That is a "standard sentence for a first-time offender," Graham said.
In the dash-cam video, Trooper First Class J. Pyland tells Witherspoon to stay in the couple's vehicle no fewer than five times. Witherspoon is equally determined to get out and engage him, even at one point feigning to be pregnant and saying she needed to use the bathroom.
The video shows the situation quickly escalating.
When Witherspoon approaches and continues to try to intervene, the trooper starts placing her under arrest.
"You better not arrest me! Are you kidding me?" she asks.
"Nope," he responds.
She protests again, "I'm an American citizen!" The trooper leans toward her and says, "I told you to get in that car and stay in there didn't I?"
The petite Witherspoon turns to yell at the trooper as he's handcuffing her, and he warns her against resisting arrest.
"This is harassment!" she says. "You're harassing me as an American citizen! I have done nothing against the law!"
Witherspoon's husband mostly observes the exchange but tries to calm her after the trooper's warning. "Reese, can you please?" Toth asks.
While Witherspoon sits handcuffed in the police car, the trooper returns to view and tells Toth, "I tried."
Toth says "I'm sorry," and the trooper adds, "I absolutely 100 per cent tried."
Witherspoon, the star of hit movies such as "Walk The Line," "Legally Blonde," "Sweet Home Alabama" and "Election," said during her interview Thursday that "there are so many lessons learned."
"When a police officer tells you to stay in the car, you stay in the car," she said. "I learned that for sure. I learned a lot."
-AP