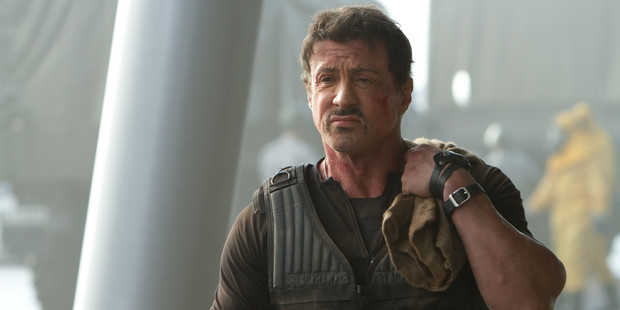 Sylvester Stallone's dog has died.
The 66-year-old actor and his family had erected posters offering a $10,000 reward near their Bel Air estate after their beloved pooch Phoebe went missing earlier this month but the search ended in sadness when Phoebe was found dead following a coyote attack.
Sylvester's representative told TMZ: "Phoebe's death has been very difficult for the family."
The Expendables actor recently revealed he was forced to sell his beloved bullmastiff Butkus for just $50 when he was a struggling actor but bought him back for $3,000 when he hit the big time with Rocky.
He said: "I sold my bullmastiff Butkus to a little person. You can't use the word 'dwarf' anymore? Let's just say a little person. I tied my dog up at the store with a sign that said a hundred bucks. I got $50 from this guy called Little Jimmy.
"When I sold the Rocky script, I went to see Little Jimmy and begged for the dog back.
"He wanted to fight me and said he was gonna kill me - he was a crazy little person. I couldn't fight him - they'd arrest me - so I offered to pay double. Anyway, $3,000 and several threats later ... I ended up putting [Little Jimmy] in the movie [Rocky]."

- Bang! Showbiz