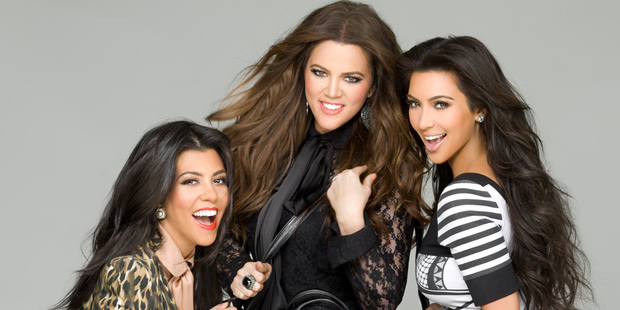 Russell Brand would have a "threesome" with the Kardashian sisters.
The 37-year-old lothario - who was married to Katy Perry for just 14 months before they divorced last year - joked he would entertain the idea of sex with the trio, Kourtney, Khloe and particularly pregnant Kim, who he described as "radiant and beautiful".
Speaking on a Kardashian takeover of Chelsea Lately - on which the three siblings were interviewing guests - he quipped: "I'm vulnerable to the concept of a KKK threesome.
"I think pregnant women are radiant and beautiful and the idea of lactation is an interesting one."
Following his remarks, Khloe turned to Kim and said: "Well, I heard pregnant p***y is the best p***y."
Russell's comments came shortly after he became the latest celebrity "swatting" victim.
The Los Angeles Police Department (LAPD) were called to the actor's house yesterday after they were told there was a man with a gun at the abode, but the officers didn't find anyone with a weapon and nobody appeared to be in danger.
Earlier this month, Rihanna, Justin Timberlake and Diddy all fell victim to the prank.
Police were called to the Suit & Tie singer's Hollywood Hills home on Friday after the LAPD received a call claiming four men entered the house and shots were fired.
- Bang! Showbiz