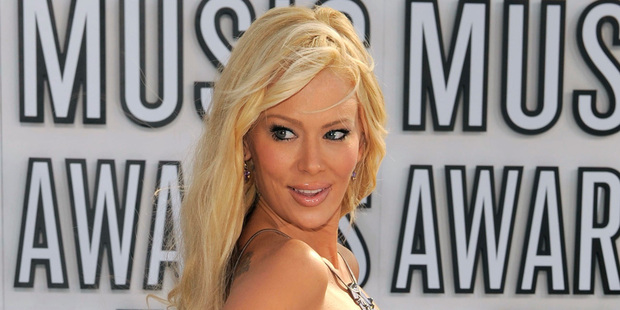 Jenna Jameson has accused her friend and personal assistant of robbing her.
The former adult actress was arrested for battery on Saturday, just hours before she was due to attend an early birthday party, following an altercation in the Balboa Peninsula neighbourhood of Newport Beach, California.
In a now deleted Twitter post Jameson - who turns 39 today- claimed her PA Britney Markham broke into her house and stole a number of possessions.
The tweet read: "Wow just got Robbed by a friend @britneymarkham she accused me of gusting her, and [then] broke into my home and took everything."
Alleged victim Markham - who is also a porn star - reportedly flagged down a police officer after putting Jameson under citizen's arrest.
She has since posted a picture on Instagram of her lying in a hospital bed attached to a drip with the caption "This is what u did to me and u accuse me of stealing (sic)".
Jameson was released just hours after being taken into custody but has been given a court date for a hearing on the battery charge.
In a post on Twitter today she cryptically wrote: "Being liar, a steroid user and a complete b********er, must be hard to keep the lie alive..."
The busty blonde - who has starred in such films as Jenna's Tough Love and Camera Sutra - raises four-year-old twin boys, Jesse and Journey, with former UFC champion Tito Ortiz.
- Bang! Showbiz