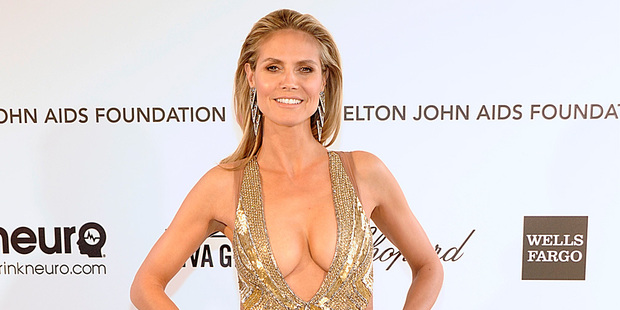 Heidi Klum is "surprised" that no bystanders tried to help her save her son Henry and two nannies from drowning.
The America's Got Talent judge - who was forced to stage a dramatic rescue operation with her boyfriend Martin after the seven-year-old boy and two nannies got caught in a powerful riptide in Oahu, Hawaii - has admitted the situation was extremely serious but her maternal instinct kicked in and helped her bring all three victims to safety.
See photos of the dramatic rescue.
The 39-year-old mother-of-four told People.com: "People are used to seeing me on the beach in a bikini, smiling with the wind in my hair.
"These photos taken recently look much worse that it really was that day.
I did what any mother would do.
"Henry swam out of it. I grabbed him at the shore. The nannies were the ones in much deeper trouble.
"The family was surprised that we were being photographed and no one would come help us. Never underestimate the power of the ocean."
After the frightening incident, the German supermodel and her family arrived home safely in Los Angeles on Monday.
Heidi started dating her 40-year-old bodyguard a few months after splitting from husband Seal last year and friends recently revealed she has fallen completely in love with him.
A source said: "Since they began dating last summer, the pair have gotten serious. She loves her life and enjoys sharing it with Martin who treats Heidi and Seal's kids like his own. She's able to focus on her career because Martin takes great care of them and enjoys staying in the background."
- Bang! Showbiz