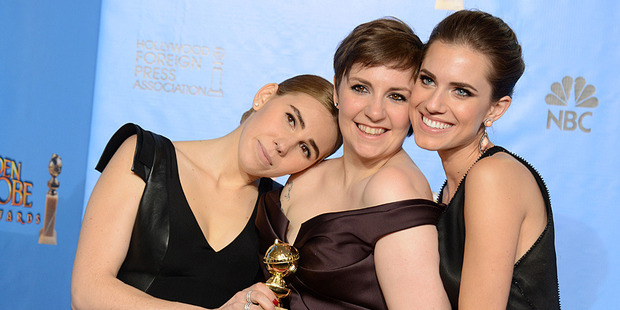 Howard Stern wants Lena Dunham to know he thinks she is more than a "talentless little fat chick".
The controversial radio show host insists comments where he described the Girls creator as "a little fat girl who kinda looks like Jonah Hill, and she keeps taking her clothes off, and it kind of feels like rape" were taken out of context.
He said he wants to explain what he meant to Dunham, 26, who won a pair of Golden Globes last night for best TV comedy and best actress in a TV comedy.
On his Sirius XM radio show The Howard Stern Show, the 59-year-old DJ also said: "I learned that this little fat chick writes the show and directs the show and that makes sense to me because she's such a camera hog that the other characters barely are on."
However, Howard wants to repair his relationship with Dunham.
He said: "It makes me feel bad and I think she is getting the impression that I somehow think she's just a talentless little fat chick."
Dunham doesn't appear to be too upset by Stern's comments, saying: "I did find out that Howard Stern really hates [Girls;], which I'm a Howard Stern fan, and I believe he's earned the right to free speech, and he should go for it."
- Bang! Showbiz