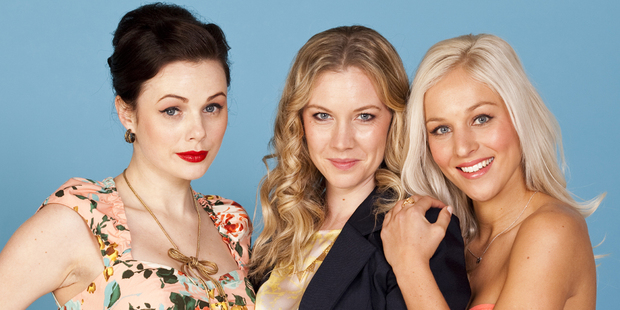 An influx of "bad" Kiwi television across the Ditch this summer has been slammed by an Australian writer who reckons he's had enough.
But television critics and media bosses here say Aussie shows playing in New Zealand aren't any better.
Writing in the Sydney Morning Herald, Peter Munro said Australian networks were flooded with Kiwi shows during the holiday period.
He said there were "more bad Kiwi programmes on the box than you could poke a sheep at" - citing the likes of reality show Wild Vets, fantasy series The Almighty Johnsons and drama series The Cult.
"Watching Australian television during the non-ratings period is like waking up in Whakatane, Waipu, Waikikamukau or any other patently made-up place in New Zealand."
Channel Ten broadcasts The Almighty Johnsons - dropped by TV3 because of poor ratings but resurrected with NZ On Air funding - and psychic show Sensing Murder.
Herald television critic Colin Hogg said there were just as many bad Australian programmes showing here: "We're sharing the pain. We export some of our [bad programmes] to them and they export some of theirs to us."
Hogg said people needed to remember that budgets in New Zealand were significantly lower than those available across the Tasman.
"In the bigger markets, they make a lot of drama and comedy and sort of throw it at the wall like mud and see what sticks - we can't afford to do that here."
NZ On Air chief executive Jane Wrightson said Kiwi programmes were as good as any in the world and were generally made for a third less than Australian programmes.
Munro put the Kiwi influx down to the 55 per cent Australian content quota that commercial networks must fulfil between 6am and midnight. Under a transtasman trade agreement, New Zealand shows count as local Australian content.
He may not like Kiwi telly but, in a rare concession, Munro does give credit where credit is due.
"They gave us Russell Crowe, Split Enz, Phar Lap and pavlova," he writes. "And in return we gave their long-term unemployed access to our generous welfare system."
Meanwhile, NZ On Air has given $425,000 of public money to Black Inc Media to produce an eight-part "reality" series called The Life and Times of Temuera Morrison.