Lydia Jenkin talks to the Wellington musician about to release his latest album under a new name, but with the same multi-faceted creativity.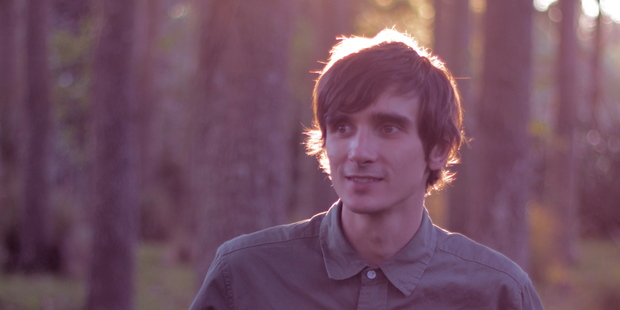 Nik Brinkman is an all-round creative dude. The Wellington musician has been making music since he was 11, but also painting, making videos (including his own music videos) and working as a sound engineer and editor in his spare time. He first pricked public consciousness with his band Ejector in 2003, playing gigs, making friends with people like Ladyhawke (aka Pip Brown, who was in a band called Two Lane Blacktop at the time), and even getting a grant to record a single with big time British producer Greg Haver.
A couple of years later that act evolved into Over The Atlantic, a collaboration with fellow electronic whiz Bevan Smith, which produced debut album Junica, and found them signed to American indie label Carpark Records before they'd even played a live show. They toured the US and Canada with bands like Beach House and shambolic hipsters Ariel Pink, earning them a large dollop of indie cred to go with their songs, which somehow combined a myriad pop styles. A second album and several months of international touring followed before Brinkman returned home to Wellington for a bit of a break in late 2008.
Four years on, he's about to release an album under another new moniker: the title of his first OTA album, and a name he misheard one day. "I was introduced to a German girl called Julica, and I heard it as Junica, and it kinda just stuck in my head," Brinkman laughs. "It just felt right, and I like that it's connected to my old band. It's got a bit of spacey sound about it too, which I like."
Indeed the pretty, whimsical, astronomical sounding name fits nicely with the type of music Brinkman makes - multi-faceted pop which manages to meld optimism and romance with yearning and sorrow, and a lovely warm sense of nostalgia.
"Most of my inspiration does come from stuff I remember while I was growing up, so stuff from the 80s and 90s, and a lot of music from that era I really enjoy and draw ideas from. I really love the melodicism, and the sort of attitude of really wearing your heart on your sleeve. It's quite forward I guess. But then Smashing Pumpkins' Siamese Dream, that was one of the first more heavy, kind of distorted records that had a real impact on me, hearing that kind of sense of melody in the guitars, and that sort of pointed me in the direction for what I do now, combining both."
There's also a sweeping, cinematic sense to the album, which is an aspect Brinkman would like to push even further.
"I've always been interested in creating epic, bordering on orchestral-type music, and it would be my dream to do that sort of stuff one day. I like mixing pop music with an epic sound as well, and I guess that can be a bit confusing for listeners, because it's not strictly a pop song, and it's not totally in the more indie area, but I like blending genres."
Other people like the way he does it too. EMI Publishing signed him up in 2010, and despite the fact that Brinkman already had many demos up his sleeve, they decided it would be great for him to go on another overseas trip and spend some time working with other writers - including Pete Davis who worked with everyone from New Order to Gwen Stefani, to the Spice Girls, Time Anderson (Ima Robot, Dead Man's Bones), and Peter Moren from Peter, Bjorn and John.
Some of the songs they came up with did in fact make it on to the album, but more valuable for Brinkman was learning from some very experienced musicians.
"I learnt a heck of a lot from it, just seeing how quickly they write songs, or how fast demos can be made. Cos sometimes I would spend so long doing demos by myself in Wellington, whereas some of these guys would do it within an eight-hour day. It doesn't have to be such a lengthy process, and I don't have to be such a perfectionist with it, which I usually am. It was more or less just about how to arrange songs better and how to trim the fat, really learning about refining your ideas."
The trip also gave him the opportunity to record a quick collaboration with Ladyhawke while he was in London, which became his first single Living In My House - and became very popular, exposing Junica to a much wider audience than expected when it was released in March 2011.
"It was funny being able to walk down the street and hear it coming out of StarMart dairies, or odd shops, or somewhere like a New World. It took me by surprise how it was received, and I was a bit worried about how to follow it up. But it was great because it opened doors for the project, and exposed me to mainstream radio, and things like that which I'd never had any crack at before."
It wasn't an intentional move on his part to gain a wider audience, Brinkman just wanted to take advantage of the opportunity to spend a little spare time he had with Brown.
"It was just something we did on a Sunday afternoon in about five hours, and I remember I just kind of got a bit of a beat going before she arrived, so when she came in we just did bits and pieces as we liked in my little studio room."
Brinkman has nothing to worry about though - the rest of the album is just as strong as the first single, and with Haver having returned to New Zealand to produce the album a decade after the pair first met, it's as hi-fi and ear-catching as possible, while still retaining a close tie to Brinkman's alternative, creative roots.
Who: Nik Brinkman, who goes by the artist name Junica
What: Debut album The Celebration out now
Where and when: Junica will be touring New Zealand early next year
- TimeOut