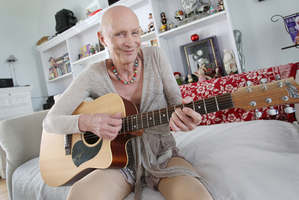 The man who penned cult classic The Rocky Horror Picture Show is to receive an honorary doctorate for his contributions to the Waikato arts community.
Richard O'Brien, who got his break in the British film industry by riding horses in movies, will receive a Master of Arts Degree from Wintec next year.
O'Brien said it was splendid to prove his teachers were wrong about him.
"For a fleeting moment I felt that school and me may have been able to call an uneasy truce but then, Pythagorus turned up, once again, with one of his theorems and the bitter winds of truth blew frost upon that cosy moment of rosy glow."
O'Brien emigrated to Tauranga at the age of ten with his family and later spent time working in Hamilton as a barber. In 1965 he returned to England and after working backstage in many West End theatres and a flurry of acting roles, he went on to write and star in the cult musical, The Rocky Horror Show which was later adapted into the film of the same name.
His character of Riff Raff has since been made into a statue on the site of Hamilton's former Embassy Theatre in Victoria Street.