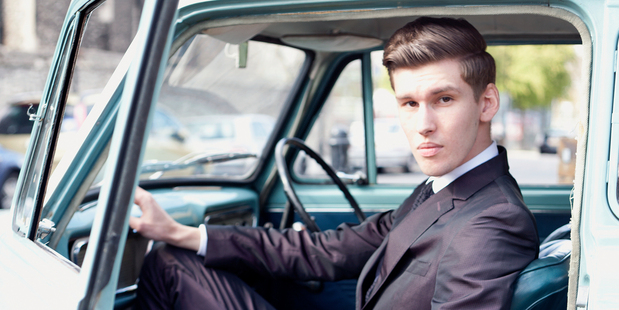 A song by emerging Kiwi talent Willy Moon has been chosen to soundtrack a new iPod commercial.
Moon's upbeat song Yeah Yeah is backing Apple's latest ad for a new range of iPods, and is screening on television screens in more than 30 countries.
The Wellington-bred musician is now based in London, and mixes rock 'n' roll, blues, funk, jazz, and hip-hop together, along with samples from popular songs like Wu-Tang Clan, Bo Diddley and Kanye West.
His latest single Railroad Track was released through Jack White's Third Man Records.
Moon recently told the Herald's TimeOut he recorded all his music on a basic studio setup in his flat.
"I like having my girlfriend around. I like being in control of my environment, feeling autonomous. Obviously I go out and do things like working with a mix engineer - but in terms of the purely creative part of it, I like being at home," he said.
He's not the only Kiwi artist to feature on an iPod commercial, with Steriogram's Walkie Talkie Man chosen to soundtrack one of the first iPod ads.
Check out the ad here.
- nzherald.co.nz