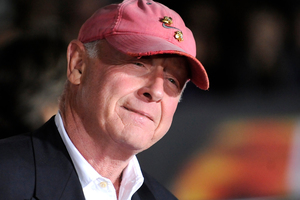 Director Tony Scott will be laid to rest at a private family funeral in Los Angeles this weekend.
The Top Gun filmmaker took his own life when he jumped off a Los Angeles bridge on Sunday afternoon.
His family has announced that Scott's burial will be a private affair, but fans will be able to pay their respects at a separate memorial to be scheduled later.
A representative for Scott's relatives says in a statement: ''(Scott will be) honoured at a private, family only ceremony this weekend in Los Angeles.
"The family will announce plans after Labor Day (September 3) for a gathering to celebrate the life and work of Mr Scott. Details will be forthcoming once they are formalised."
An autopsy was completed on Monday and Los Angeles Coroner's Chief of Operations Craig Harvey revealed the family denied reports that Scott had been diagnosed with inoperable brain cancer before his death.
- WENN