When Peter Jackson and Fran Walsh decided to fund an investigation into - and a film about - the case of the West Memphis Three, they asked a 40-year-old documentarian with one feature credit to her name to lead it. Peter Calder spoke to her.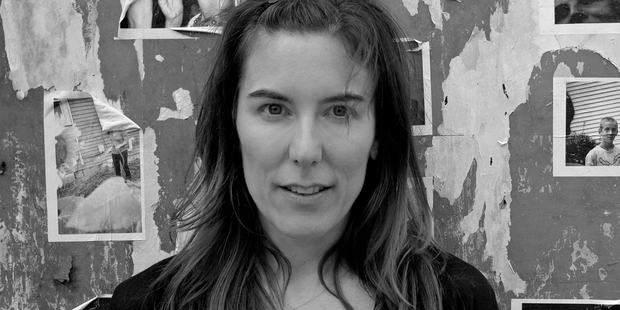 The bridges across the Mississippi River from Memphis, the great city of the antebellum South take you from Tennessee to Arkansas. The drive leads through cottonfields into another world where people live dirt-poor lives in trailer-home neighbourhoods.
"That's the reason for the title," says Amy Berg, the director of West of Memphis, the coolly angry and oddly beautiful new film about the so-called West Memphis Three.
"When I was interviewing people in West Memphis, it was plain they considered it part of Memphis. But in Memphis they consider it part of Arkansas.
"They are suffering from an identity crisis. It's very sad. The town is completely lost - and marked by the murders obviously."
The 1993 murders of eight-year-old boys Stevie Branch, Michael Moore, and Christopher Byers boys in suburban bush in West Memphis gave rise to what is now - thanks in good part to this film conceived and funded by Peter Jackson and Fran Walsh - established as a monstrous miscarriage of justice.
Jason Baldwin, Jessie Misskelley jr and Damien Echols were 16, 17 and 18 respectively when they were charged with the killings. They served more than 17 years in prison - Echols on death row. But on August 19 last year, the three were released on the basis of DNA evidence. Crucially - and grotesquely - they were not exonerated; under an obscure legal provision known as an Alford plea, they pleaded no contest while maintaining their innocence. In doing so, they surrender the right to bring suit for wrongful conviction; the state saves face; and the case remains closed.
It's this last bit that must hurt the most. For if the new film does something that the three-part HBO series Paradise Lost did not do, it mounts a powerful case against Terry Hobbs, the stepfather of Stevie Branch. As Variety's reviewer remarks, "where [the third Paradise Lost film] pointed a finger at Hobbs, West of Memphis shakes a fist".
Hobbs' tactical error was to sue Dixie Chicks' singer Natalie Maines (one of many celebrities, including Johnny Depp and Eddie Vedder, who took up the trio's cause) for defamation for her public utterances linking him to the case. The suit opened him to searching cross-examination and coverage of that case - which Berg goes into in electrifying detail - and to say it goes badly for him is to put it mildly.
Berg came on board the project at Jackson and Walsh's invitation - they were impressed with her clear-eyed and gripping 2006 debut Deliver Us From Evil about sexual abuse scandals in the Catholic Church. And it does not escape her notice that the films' subjects have much in common: sexual abuse is a subject that generates much of the hysteria and moral panic that we see at work in this story.
"The thing that interested me was systemic abuse," she says, speaking by phone from Los Angeles. "The justice system and the Catholic Church have a lot in common and for me it was about exposing things that needed to get out."
The allegation that the boys were sexually abused and mutilated as part of a satanic ritual was a fiction that, once established, was self-sustaining.
"Had they figured out that that was not true in the beginning, they would never have convicted these guys. If you took that out of the mix and realised that it was actually post-mortem injury [caused by animal predation] they would have had a better chance of investigating it properly.
"But they were looking for someone who looked like Damien [Echols] because they thought it was a ritual torture case and they thought he was satanic. So everything fitted together."
Watching the film, it is hard to believe how wilfully blinkered the state remains as the evidence mounts that the trio are innocent. After the Alford - technically a guilty plea - the prosecutor expresses pleasure that "we have a result".
"Everything in the case file shows they railroaded these guys," says Berg. "They didn't report all the information they were privy to and one can only imagine what evidence was actually destroyed.
"But that prosecutor is running for Congress; the judge is a state senator. The stakes are too high for them. It's such a shame. These men are out of prison and obviously that's a good thing. But the parents of the kids are feeling so wronged by the state and Pam Hobbs is in fear for her life that her ex-husband is going to come after her."
Berg pays tribute to Jackson and Walsh who funded not just the film but the painstaking investigations that provided its factual basis.
"They were very busy on The Hobbit but they were always accessible to me. Their response time was unbelievable - minutes, seconds sometimes. But they let me make the film that I wanted to make."
When: West of Memphis screens at the Civic, Thursday August 2 at 6:30pm.
- TimeOut