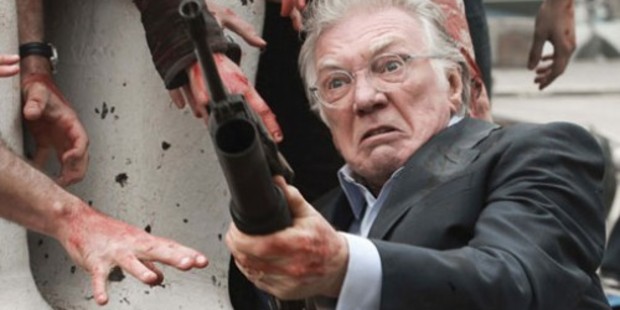 Movie mash-ups - many of them featuring zombies - are being made in their droves.
Next month sees the premiere of Cockneys vs Zombies, the latest in a long line of ridiculous mash-up movies that have been infiltrating cinemas ever since the success of Freddy vs Jason and Alien vs Predator almost a decade ago.
More recently there's been Monsters vs Aliens (the charming DreamWorks take on the genre) and Jon Favreau's disappointing Cowboys and Aliens.
While the cast list of Cockneys vs Zombies, which gets its premiere at the Film4 FrightFest festival, may read like a who's who of who cares, it looks positively A-list next to some of the other forthcoming "vs" treats we can expect.
Horror king Clive Barker is currently scripting Zombies vs Gladiators, while the undead will also be going into battle in Abraham Lincoln vs Zombies (a mockbuster off the back of the recently released Abraham Lincoln: Vampire Hunter).
As well as going up against ancient tough guys and the 16th President of the United States, zombies get to take on a rather more exotic enemy in Zombies vs Strippers.
Strippers must be stronger than we thought because they can also be seen in Strippers vs Werewolves (incidentally, shame on you, Robert Englund. Shame on you).
Naturally, they're all straight-to-DVD but it still raises the question: when can we expect Abraham Lincoln vs Strippers?
- The Independent