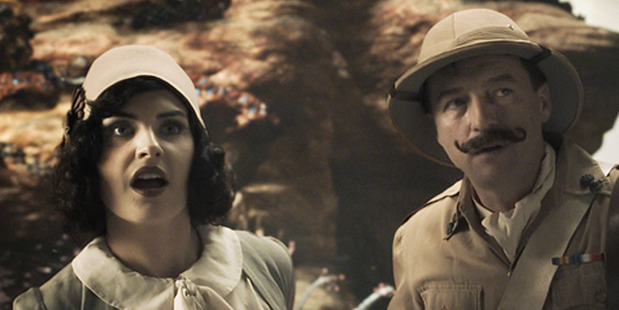 Sir Richard Taylor is backing a New Zealand film to go all the way in the first ever YouTube Your Film Festival.
New Zealand has three entrants in the 50-strong festival: Media Design School's Dr Grordbort Presents: The Deadliest Game and Das Tub, and Tammy Davis' Ebony Society.
The Weta Workshop head, who worked with the "dynamic and talented" team behind Dr Grordbort, said it was a top effort to have three finalists from New Zealand.
"It's incredible to hear that New Zealand is so well represented in the YouTube Your Film Festival with three finalists from our fair country - and then to know that Media Design School has two of those finalist spots," said Taylor.
"We had the great fortune of working with this dynamic and talented team ... We wish them the best of luck."
The top 10 finalist are set to be announced on August 1 and will screen at the Venice Film Festival, with the winner confirmed on September 3.
The prize includes a $500,000 grant to work on a new project with Prometheus director Ridley Scott and actor Michael Fassbender.
To watch more of the YouTube Film Festival films, and to vote for your favourite, click here.
Dr Grordbort presents: The Deadliest Game:
Das Tub:
Ebony Society:
- Herald online