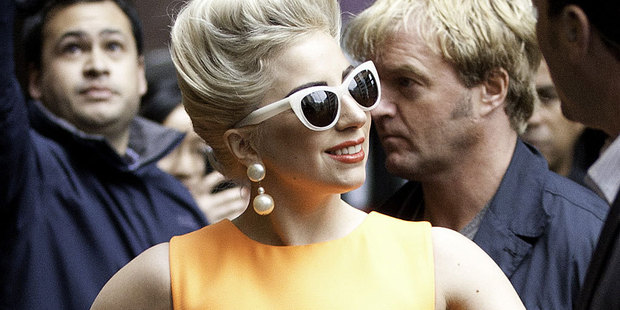 Lady Gaga is about to perform three stadium shows in Auckland, but Sir Elton John says the chart-stopping pop star isn't up to it.
The Rocket Man singer, 65, is concerned about the 26-year-old singer's health - and the toll all her touring is taking on her tiny frame.
He told The Guardian: "I look at GaGa and I think, 'How does she do it?'
"She is frail, and she doesn't eat when she should, and she's a girl, and it's tougher for a girl. She works really hard. She will be in Denmark one night and Saudi Arabia the next.
"I know how tiny she is and I do worry about her, yes."
He also admitted that her parents are anxious about whether she is taking correct care of herself while travelling the world.
John continued: "I talk to her mum and dad about it. They worry."
The music legend explained that the star - who is godmother to he and civil partner David Furnish's son Zachary - is especially on their minds because she works extremely hard.
John suffered his own health scare recently. He was admitted to hospital with a "serious" respiratory infection.
He had to cancel shows in Las Vegas to recover from the illness.
He said in a statement: "All I can say to the fans is sorry I can't be with you. I hope to see you soon at this wonderful theatre at Caesars Palace."
Lady Gaga's first New Zealand show is at Auckland's Vector Arena on Thursday night. She landed at Auckland International Airport yesterday and briefly met fans outside her hotel.
- Bang! Showbiz and Herald online