It's New Zealand Music Month – the perfect opportunity to go in search of something new. Each day we're asking a member of our local creative fraternity to throw a little limelight on an artist or group they want you to know about.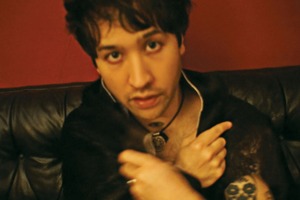 "I find myself having a lot of conversations with indie music industry people and musicians here in the US about bands like The Dead C, Tall Dwarves and The Clean, but nobody has heard of Fetus Productions," says Unknown Mortal Orchestra's Ruban Nielson.
"I always end up evangelising about Jed Town and his various guises. I think people should mention him and his bandmates in the same breath as the real legends of New Zealand music. I think this music has yet to make the impact it could.

"Fetus Productions was the band that came after Jed's punk days and was even more original and mind-blowing. I think he's New Zealand music's most brilliant and uncompromising genius and should be celebrated a lot more.
"His music is very progressive and what people might call 'experimental' but also he has this classic John Lennon songwriting streak which runs through everything and gives the music substance on that pop level. Just the best.
"The album Luminous Trails is a masterpiece. If I was to try and sell the idea of it I could say that sometimes it's like a futuristic nightmare version of the Beatles, sometimes like Berlin trilogy-era Bowie with more drugs and spookiness. All of those sounds serve the Fetus Productions world in this album though. It's vampire pop."
Fetus Productions: Dali

* Follow Sam Wicks on Twitter for notifications of future recommendations and other content on nzherald.co.nz