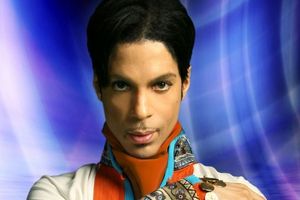 A petition has been launched to help bring legendary musician Prince to New Zealand.
Rumours were sparked this morning over a newspaper report suggesting Prince could be heading to New Zealand after his Australian tour finishes - possibly within the next few weeks.
The Purple Rain singer is currently touring Australia, where he is playing sold out shows in Sydney, Melbourne and Brisbane.
New Zealand fans were left disappointed when his Down Under tour dates were announced with no New Zealand shows on the bill. He hasn't performed here before.
But TimeOut this morning reported that at least one New Zealand headlining show could be announced in the near future.
"(We're rumouring) the possibility of Prince doing some New Zealand shows off the back of his Australian tour, which - considering he is playing across the ditch at present - means it could all happen very quickly indeed," said the brief.
TimeOut's rumours column has previously rumoured concerts by The Black Keys and Coldplay - both of which came true.
Prince's last Australian show is in Melbourne on May 30. When contacted, promoters said they had nothing to confirm.
But the petition, launched on Facebook, had 45 "likes" and asked Prince fans to promote the page in a bid to push the performer to include New Zealand on his tour.
"We are trying to get as many people as possible to express their interest in attending a New Zealand concert so we can forward the info onto the concert promoters in the hopes that they will give us Kiwis the chance to see this amazing show," said the petition.
Reviews of his Australian shows have been mixed, with a Sydney Morning Herald critic saying that despite "flashes of brilliance" the show felt a bit like karaoke.
But the Daily Telegraph's Kathy McCabe said Prince was at his "funktastic best".
"He was ably backed by a band and chorus of sexy mammas, they brought as much of the sexy mofo magic as his Royal Purpleness," wrote McCabe.
"They brought the hits and so many of them - Cream, Nothing Compares to You, a searing jam of Can't Stop Till You Get Enough, Raspberry Beret, Take Me With You and When Doves Cry."
- nzherald.co.nz