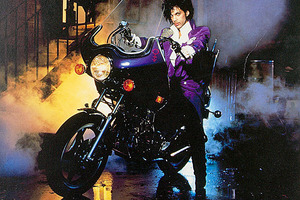 Prince's Australian tour has gotten off to a wayward start, with one reviewer calling the legendary musician's Sydney show "painfully indulgent".
The review, by Sydney Morning Herald music writer George Palathingal, criticised Prince's gig at Olympic Park for its "rollercoaster" pacing, self-indulgent jams and a set list that included his "goofy" Happy Feet soundtrack inclusion.
"Don't get me started on the painfully indulgent 20-minute meander through Purple Rain or the fact that he kept us waiting another 20 minutes in the dark for a final encore of Peach," said Palathingal.
He called the show "tantamount to karaoke" but admitted Prince had "flashes of brilliance," calling the songs Jam of the Year, Kiss and Controversy set highlights.
The three-star gig review comes after a tour that saw Prince's backstage rider revealed to include requests for Fiji water, bottles of Coke and Pepsi, and a box of Yogi Mayan Cocoa Spice herbal tea.
Prince also refused to take his only only Australian interview seriously.
Out of the 40 questions Herald Sun journalist Nui Te Koha emailed Prince, Fasterlouder.com reported that he chose to answer only 12 of them.
He told Te Koha his band knew how to play "roughly 200-300 songs" with up to four variations of each of them.
When he was questioned about 360-degree partnership deals, Prince replied: "They r great ... 4 me 2 poop on."
And when asked for his thoughts about iTunes, he replied: "It's cool cuz we usually buy books by the chapter. When we rented Avatar, we watched 5 scenes every weekend til it was finished."
Prince's tour includes sold out shows in Melbourne and Brisbane.
- Herald online